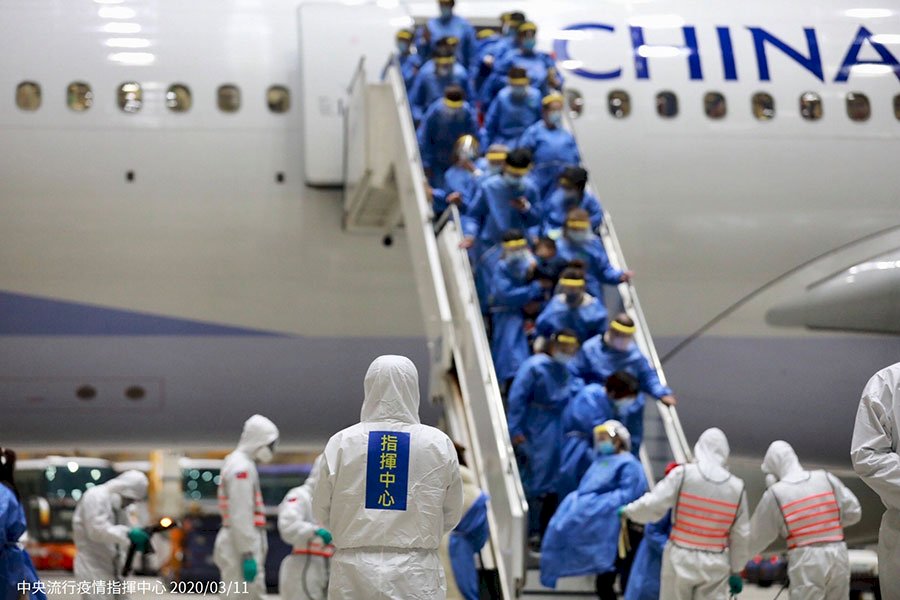 Taiwan has evacuated a second group of its citizens from Wuhan, the Chinese city at the center of the global COVID-19 outbreak.
The 361 evacuees left Wuhan Tuesday evening on two charter flights headed for Taiwan. One flight landed late Tuesday, the other shortly after midnight on Wednesday.
One aircraft had to turn back from the runway after two passengers onboard were found to have elevated body temperatures. These passengers were removed from the airplane, and family members accompanying one of the sick passengers were asked to deplane as well.
The discovery of possibly sick passengers on one of the aircraft led to the delay of both charter flights.
After arriving in Taiwan, the passengers on these flights were sent to quarantine centers for isolation. They will undergo testing for COVID-19, have their temperatures checked twice a day, and be sent to hospitals for treatment if they develop symptoms of COVID-19.
Those who do not develop symptoms of the disease are slated for release from quarantine on March 24, after the disease's two week incubation period is past.
This is the first evacuation of Taiwanese citizens from Wuhan since February 3. During the intervening month, authorities in Taiwan and China have blamed each other for hampering further evacuation flights.