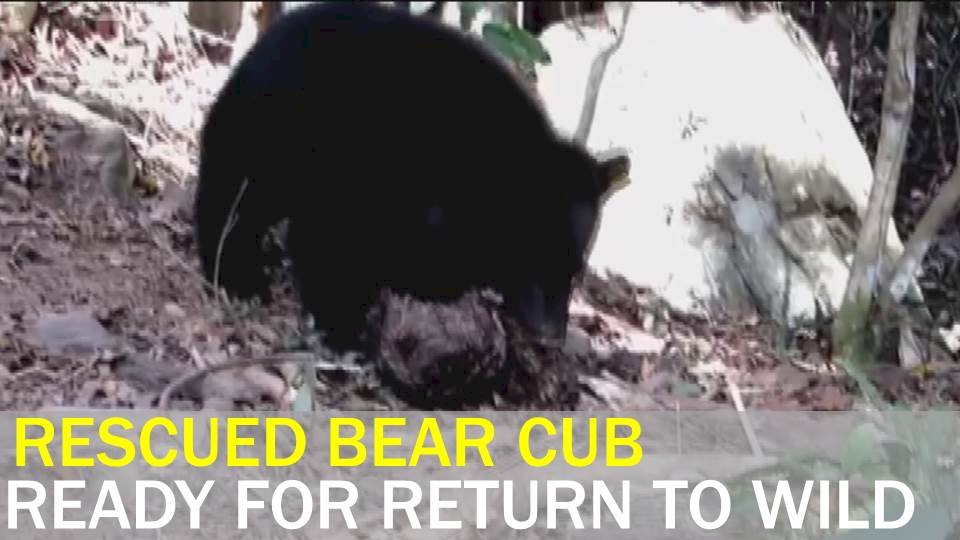 Wildlife officials are getting ready to release a young Formosan black bear they rescued last year back into the wild. They have nursed the bear back to health and are training it to survive on its own in the wild—with adorable results!
It can be a tough world out there for Formosan black bears. One was found dead in Hualien County on Wednesday, apparently from the bite of another animal.
For young bear Mulas, though, life is still all fun and games. Wildlife officials found Mulas separated from its mother in July last year. They rescued the little bear and have ensured that it has been well looked-after since. From a frail creature weighing just 4kg, Mulas has grown to weigh nearly 35kg.
The bear is slated to be released back into the wild in May, once it has completed a survival skills training course. So far, progress has been mixed. Mulas is more interested in playing with water than in mastering necessary skills like catching ants for food.
The hardest bit may be yet to come. Taitung Forest District Office Director Liu Chiung-lien says the bear will also be taught to dislike and avoid people before its release date. Hopefully this training will give little Mulas the knowledge—and the smarts—it needs to make it on its own.