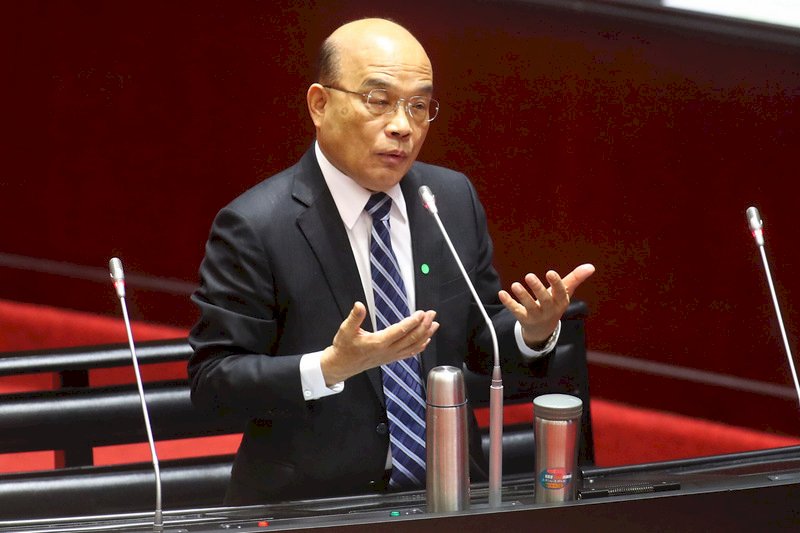 Premier Su Tseng-chang says Taiwan will issue an emergency decree only when the COVID-19 outbreak is out of control and the government is unable to deal with the global economic changes. Su was speaking Tuesday at the legislature.
Since the outbreak last December in Wuhan, China, Taiwan has reported 195 confirmed infections of the new coronavirus COVID-19, including two fatalities.
Amid the growing fears and uncertainty over the contagious respiratory illness, there have been calls for President Tsai Ing-wen to issue an emergency decree. Su said the president is vested with the power to issue such a decree, but will only do so if necessary.
Su said Taiwan's efforts to curb the spread of COVID-19 have won global recognition, adding that existing policies and laws are able to cope with the outbreak.
Su said Taiwan has yet to reach the point of needing to shut down cities as the United States and European countries have been doing.