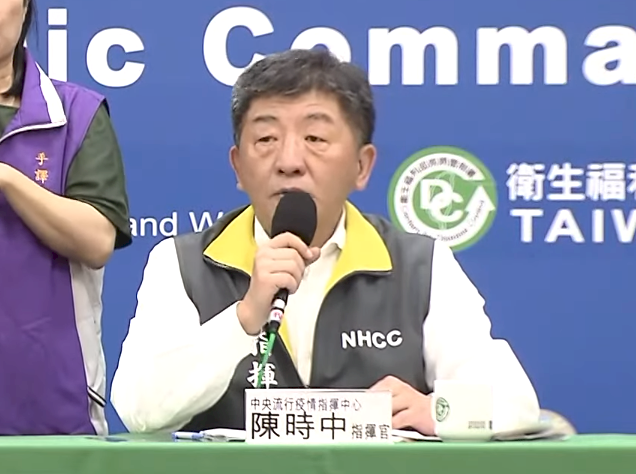 Taiwan reported 20 new COVID-19 cases on Tuesday, bringing the total to 215. All of the new cases were imported.
Seven of the new cases are men and thirteen are women. Their ages range from 5 years old to over 60 years old. These patients had recently traveled to countries including the UK, Ireland, Italy, Turkey, Indonesia, Spain, France, the US, Thailand, Germany, Bulgaria, and Belize.
Health Minister Chen Shih-chung said that cases 197 and 202 are a married couple that visited the US between March 8 and March 18 and became ill on March 19. Case 213 was a student in Spain that returned to Taiwan on March 13 on the same plane as the tour group to Turkey that had a cluster infection. She was asked to put herself in home quarantine. The new cases also include a 5 year old girl and her mother who had traveled to Turkey on a company trip and became confirmed cases after returning to Taiwan.
Another new case is an American who was transiting through Taiwan. He was not feeling well so he was tested and found to have the new coronavirus. Officials have allowed him to stay and be treated in Taiwan in an isolation ward.
Of Taiwan's 215 cases, 178 were infected abroad while the other 37 were infected in Taiwan. Two of them have died and 29 have recovered. The others are in stable condition and are being treated in hospital isolation wards.