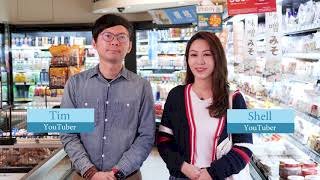 The new coronavirus can be transmitted through surfaces. Protecting oneself from the new coronavirus when out doing necessary errands such as buying groceries is a practical concern.
Tim and his wife, Shell, are two YouTubers who share in this video how to protect yourself from the new coronavirus when you buy groceries.
First, try not to touch everything. That will help keep your hands and the products clean. Second, while you're shopping, don't touch your eyes, nose or mouth. Third, if you happen to cough or sneeze, remember to do it in your elbow. Fourth, as soon as you get home, wash your hands. It's also a good idea to take off your jacket right away too.
These are ways we can stay free from the coronavirus!