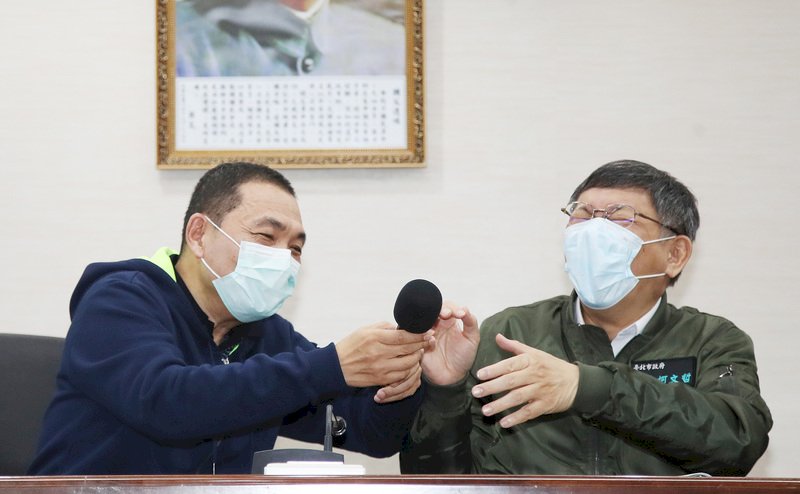 Taipei Mayor Ko Wen-je and New Taipei Mayor Hou You-yi say that their cities will work closely to curb the spread of COVID-19. The two mayors were speaking Thursday at an annual event that promotes exchanges between the two neighboring cities.
Ko said that Taipei and New Taipei are closely dependent on each other, especially when it comes to dealing with the COVID-19 pandemic. He said that the governments of the two cities must share medical resources and make sure to adopt the same standards when it comes to quarantines, treatment, and disinfection.
Ko said officials from both cities will work out some of the details regarding joint disease prevention efforts.
Meanwhile, New Taipei Mayor Hou You-yi said that between them, the two cities have the largest number of confirmed COVID-19 cases and the most people in quarantine anywhere in Taiwan. He said the two cities must work closely with each other and with the central government to tackle the challenge of the pandemic head on.