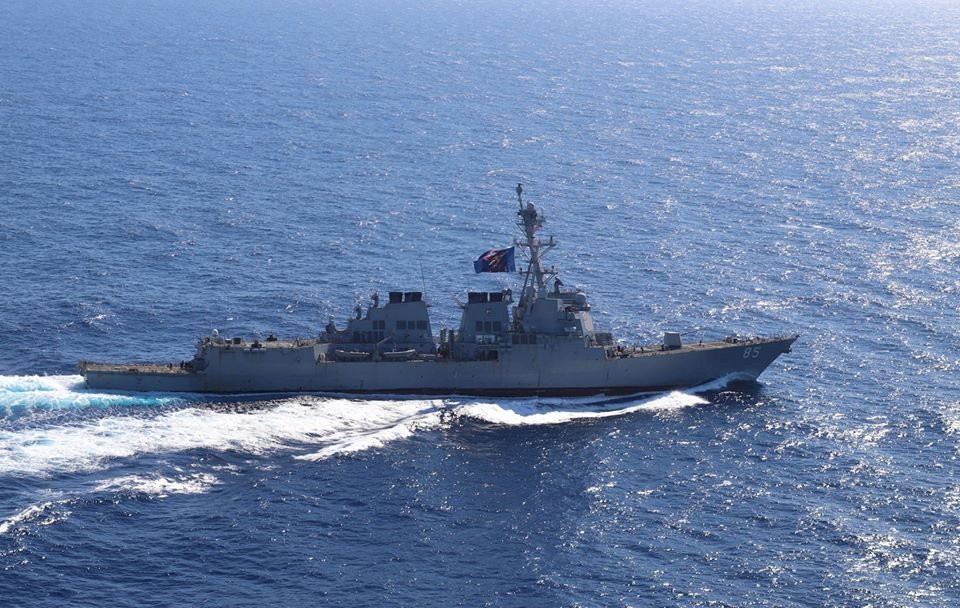 Taiwan's defense ministry has confirmed that a US naval vessel passed through the Taiwan Strait on Wednesday.
The ministry said Thursday that the vessel made the trip as part of a "regular transit". This particular transit comes amid continued Chinese military harassment against Taiwan. The defense ministry says that Taiwan's armed forces are monitoring the movement of ships and aircraft around Taiwan.
The US Pacific Fleet has identified the destroyer as the USS McCampbell.
Meanwhile, Aircraft Spots, a military air movement tracker showed Wednesday that a US navy aircraft was operating in the South China Sea near Taiwan.
These US military maneuvers are being seen as counter-measures against China's military threat to Taiwan's territorial waters and airspace.