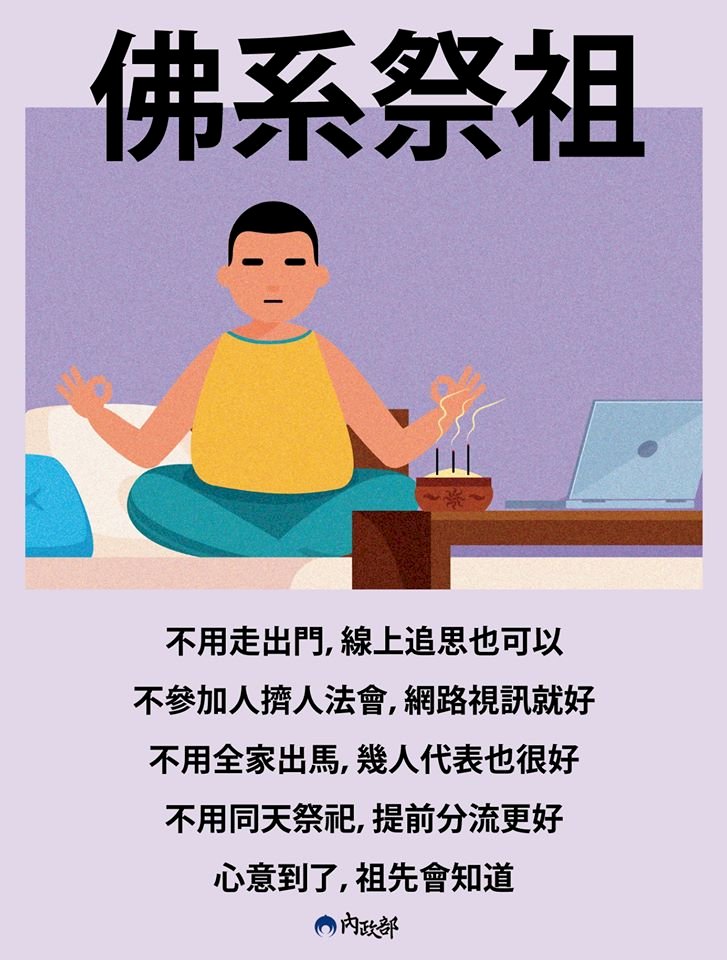 The interior ministry is calling on people in Taiwan to forgo the usual ceremonies during this year's Tomb Sweeping Festival and pay their respects to their ancestors at home instead.
The Tomb Sweeping Festival is a time of year when it's traditional to visit ancestors' tombs, leave offerings, and tidy up their gravesites. However, this can mean large numbers of people gathering in cemeteries, the kind of gatherings the government is advising against as the COVID-19 pandemic continues.
On Thursday, the interior ministry published a graphic online featuring ways to respect the ancestors without gathering in large numbers. These include paying respects virtually, either by visiting purpose-built websites or watching video-streamed ceremonies. But of course, some traditionalists will still feel it's important to visit ancestors' graves in person.
For those who feel they must go, the ministry recommends limiting the number of family members who come along and going to visit ancestors' tombs some other day.