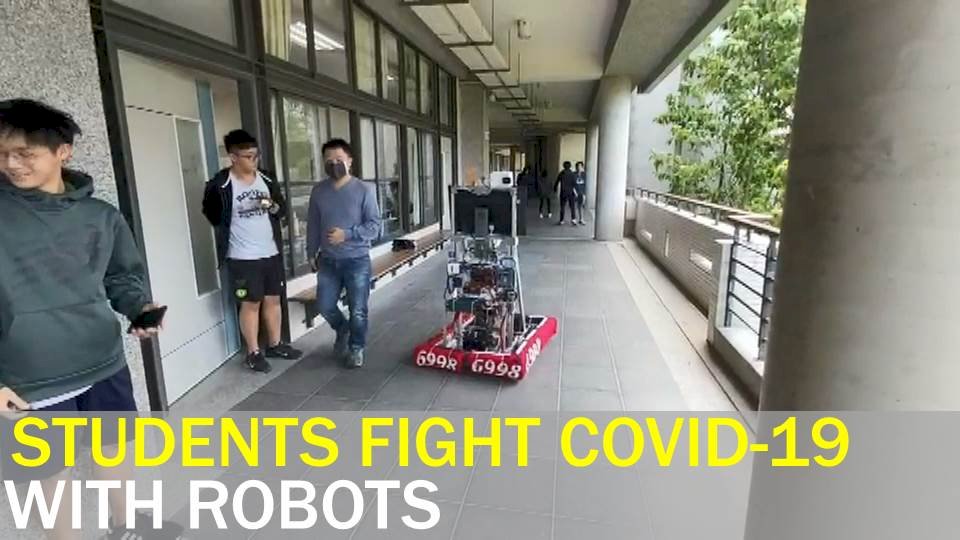 Two Taiwanese high schools known for the strength of their robotics programs have put their students' talents to work in the fight against COVID-19. With robotic inventions, these students are making sure that on campus, at least, the pandemic will have a hard time catching on.
The southern city of Tainan prides itself on two high schools that excel in teaching robotics. Their names are a bit of a mouthful- National Pei Men Senior High School and National Nanke International Experimental High School. But they are names young people into robotics are likely to have heard before.
Both schools send students to represent Taiwan at international youth events like the FIRST Robotics Competition. With COVID-19 spreading around the world, though, competitions overseas are out of the question for now.
So robotics students at these schools have turned their attention instead to keeping COVID-19 off campus.
Both schools now have robots that can take people's temperatures and spray their hands with rubbing alcohol, meaning school officials no longer have to do these jobs and get close to others in the process.
The robot at Pei Men can avoid obstacles. And the robot at Nanke has a remote monitoring system teachers can use to make sure hands are clean and people on campus keep a safe distance from one another.