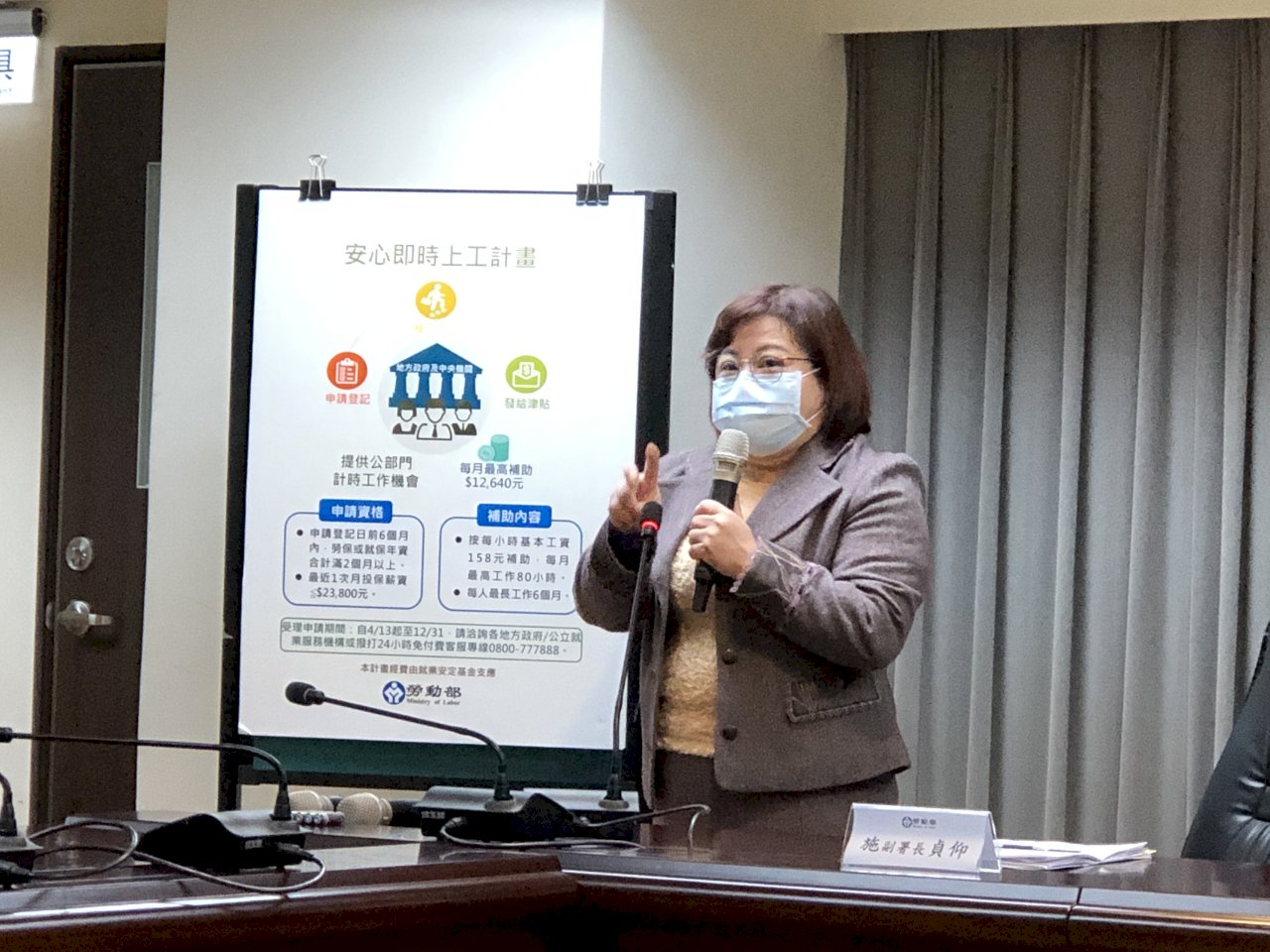 The COVID-19 outbreak is threatening many livelihoods in Taiwan, especially those of part-time workers. The labor ministry has stepped in with a solution.
The labor ministry is rolling out a plan to help part-time workers and those with atypical employment situations weather the COVID-19 pandemic. The plan kicks into gear this week.
On the first day of the plan, the ministry offered 10,000 temporary jobs to those in need. The hourly pay is NT$158 (US$5.25), with a maximum of 80 working hours per month. Takers can expect to earn up to NT$13,000 (US$433) a month for a total of six months.
The labor ministry says that most of these temporary jobs involve fighting the pandemic. Tasks include handing out surgical masks, taking people's temperatures, and educating the public on disease prevention. The ministry says it hopes to provide 60,000 more jobs soon. The deadline for applying for these jobs is set for the end of December.