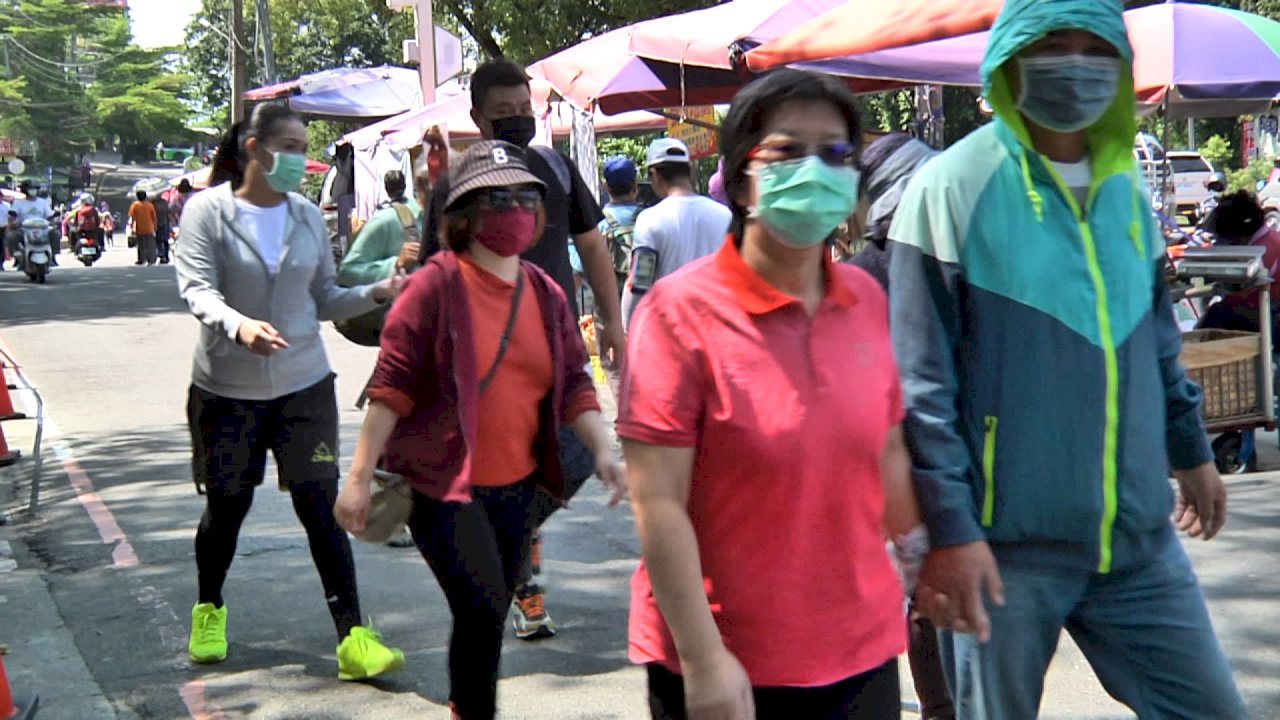 Most tourism hotspots around Taiwan are seeing fewer and fewer visitors because of the COVID-19 pandemic. But there is still one place in Taichung that is attracting large crowds, causing the management of the site to set a limit on the number of visitors allowed in.
During the COVID-19 pandemic, most people in Taiwan have decided to avoid indoor areas and enjoy nature, feeling that the great outdoors is safer. Taichung's Dakeng Scenic Area has always been a favorite hiking place. But with more people than ever heading outdoors, it now sees close to 15,000 hikers visiting on the weekend.
To comply with social distancing regulations, the area's management has decided to cap the number of visitors allowed in at 4,500 people at a time. When the limit is reached, workers make announcements and start turning people away. Even the number of parking spaces has been cut by 50%. Once all the available spaces are filled, no more cars are allowed in.
The scenic area's management has made video feeds of popular spots available on its website. This allows people to see how crowded they are before deciding whether or not to go visit.