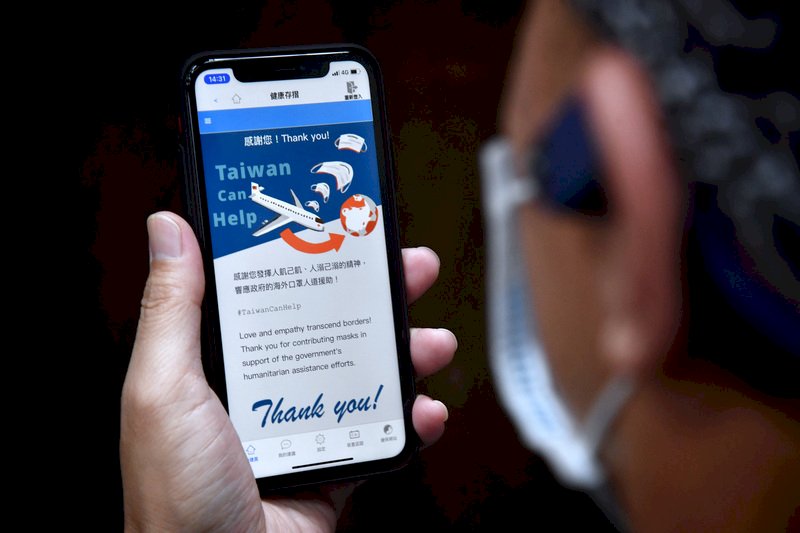 A cell phone app that helps people in Taiwan buy face masks now allows users to donate them to countries in need.
Health Minister Chen Shih-chung announced the new function on Monday.
Right now, people in Taiwan can purchase nine masks every two weeks via the National Health Insurance Administration's (NHIA) cell phone app, or the NHIA web site. But the health minister says that not everyone has been buying the maximum number of masks.
Donations to countries in need can be made in the person's name or anonymously. The health minister said it's aimed at showing "Taiwan's spirit of humanitarian assistance."