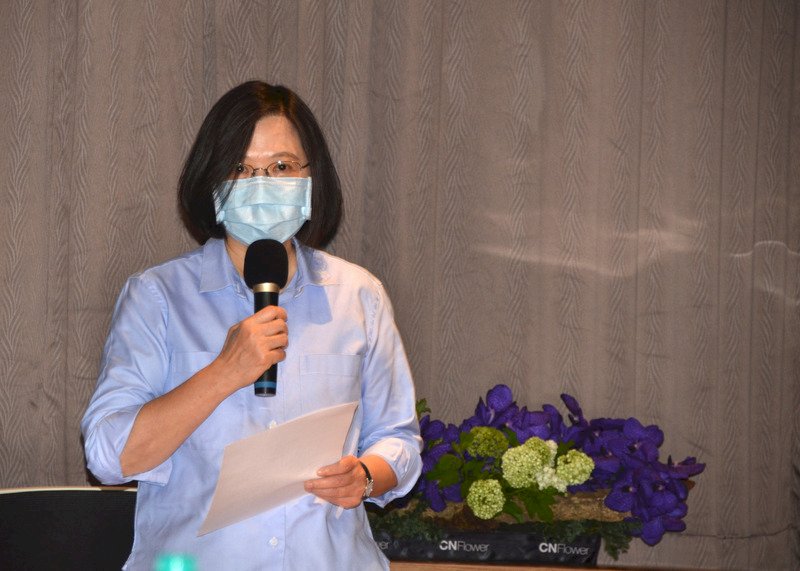 The results of a recent poll released on Thursday show that President Tsai Ing-wen's approval rating has reached 74.5% as she heads into her second term. That's the highest approval rating Tsai has had since 2016, when she began her first term in office.
The poll was conducted in late April on behalf of Taiwan Brain Trust, a group with ties to President Tsai's Democratic Progressive Party.
The poll also measured the approval ratings of officials serving in Tsai's Cabinet. According to the results, the three most popular government ministers are Health Minister Chen Shih-chung with 94% approval, Transportation Minister Lin Chia-lung with 66% approval, and Foreign Minister Joseph Wu with 55% approval. The pollster found that the public views all three favorably because of their work containing the COVID-19 pandemic.