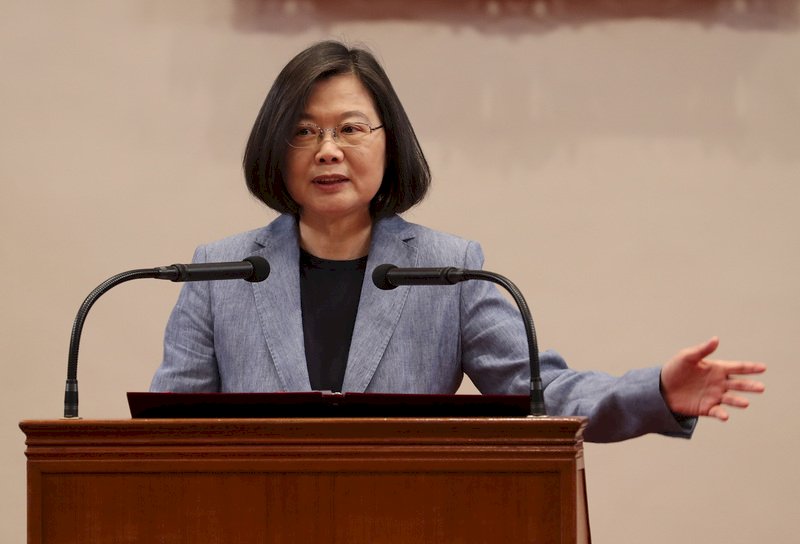 President Tsai Ing-wen's approval rating is at an all-time high of 73%. That's according to a poll released Monday by the Taiwan New Constitution Association, which has viewpoints that are adjacent to the ruling Democratic Progressive Party (DPP). The president's ratings are up over 17 percentage points from November.
President Tsai is set to be inaugurated for her second term on Wednesday, May 20. Her administration has gained praise for its handling of the COVID-19 outbreak.
The survey also asked about national identity issues. It found that 74% of the respondents believe that Taiwan and China are easily confused on the global stage. They are calling on the government to find ways to show that Taiwan's national carrier -- China Airlines -- and the nation's passport, which says "Republic of China" on the cover, clearly show that they represent Taiwan.
The poll also found that 91% believe Taiwan should become a normal country. Over 80% think Taiwan should have a new constitution and 70% would support Tsai in creating one.
The poll was conducted on May 11 and 12. There were 1,121 valid responses from adults in 20 cities and counties, with a margin of error of 2.93%.