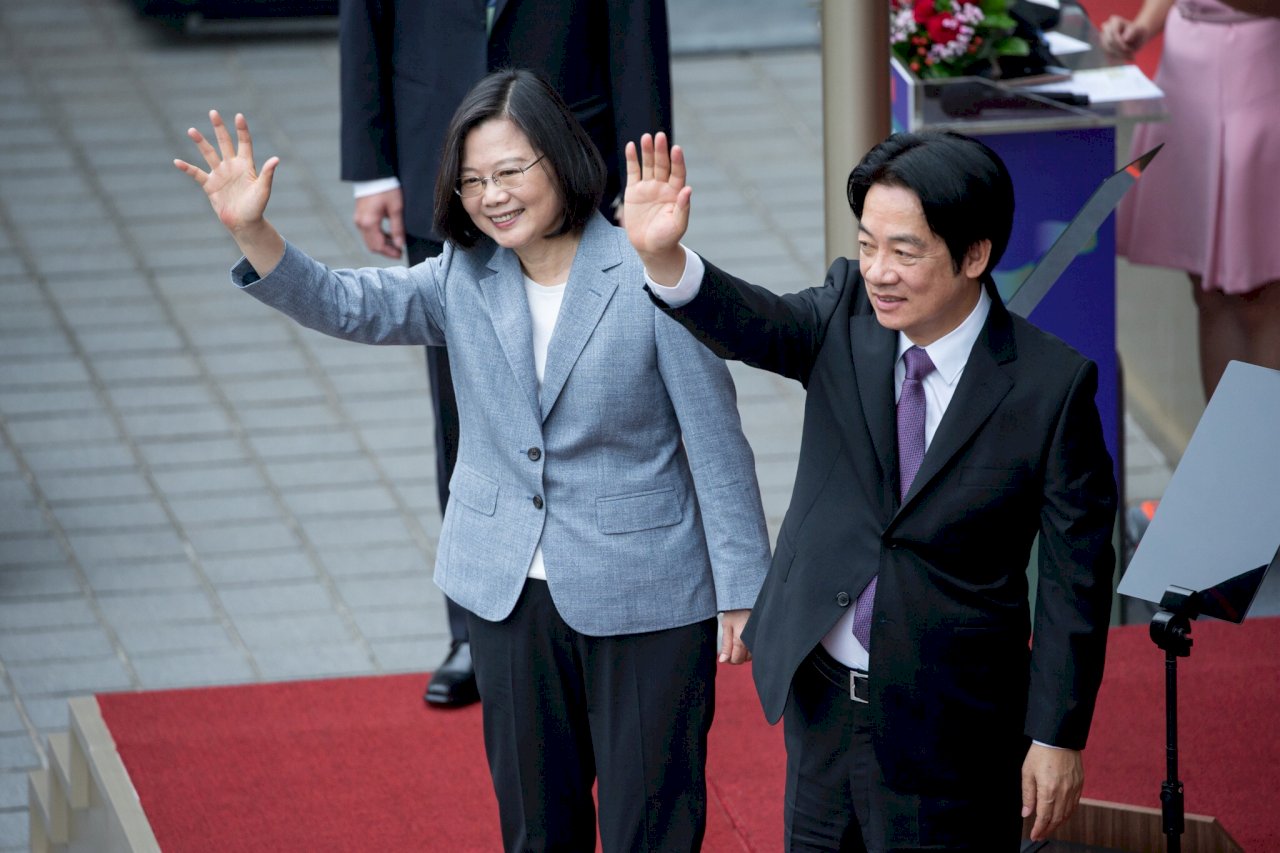 President Tsai Ing-wen and Vice President William Lai were sworn in on Wednesday morning. Due to the pandemic, there was a streamlined inauguration ceremony at the Presidential Office. At 10 am, President Tsai gave an inaugural address at a small private event at the Taipei Guest House.
President Tsai Ing-wen was sworn in for her second term on Wednesday at the Presidential Office. She was re-elected with over 8 million votes, the most of any Taiwan president. But inauguration events were scaled down due to the pandemic.
The new incoming Vice President William Lai was also sworn in on Wednesday morning. Vice President Chen Chien-jen chose to step out of politics and return to academia. Chen contributed much expertise as an epidemiologist to national efforts to contain COVID-19.
There was no inaugural banquet and only 200 guests attended the inaugural address at the Taipei Guest House. Guests included Cabinet officials, city and county leaders, foreign representatives, and the national epidemic prevention team.
In her inaugural address, President Tsai highlighted Taiwan's world class capabilities in producing medical supplies and developing a vaccine during this pandemic. She said the government will continue to support these industries so that Taiwan can be a key source of strength in overcoming global outbreaks.


Tsai also plans to strengthen Taiwan's aviation and space industries and renewable energy industry. She believes Taiwan can meet its goal of using green sources for 20% of its energy needs.
She said the world already sees Taiwan as a democratic success story. Taiwan will continue to pursue participation in international organizations and strengthen partnerships with like-minded countries.
In regards to relations with China, Tsai said cross-strait ties should be built on the principles of peace, parity, democracy and dialogue.
In terms of domestic reforms, President Tsai said the legislature will form a constitutional reform committee to discuss amendments to the constitution and human rights issues. Lowering the voting age from 20 to 18 will be a priority issue on the agenda.
Tsai thanked the people for working hard together to fight COVID-19. She said Taiwan's success has fostered a sense of national pride and resilience that she hopes people will remember. The president said the people of Taiwan have shown that when they are united, they can face and overcome any challenge.