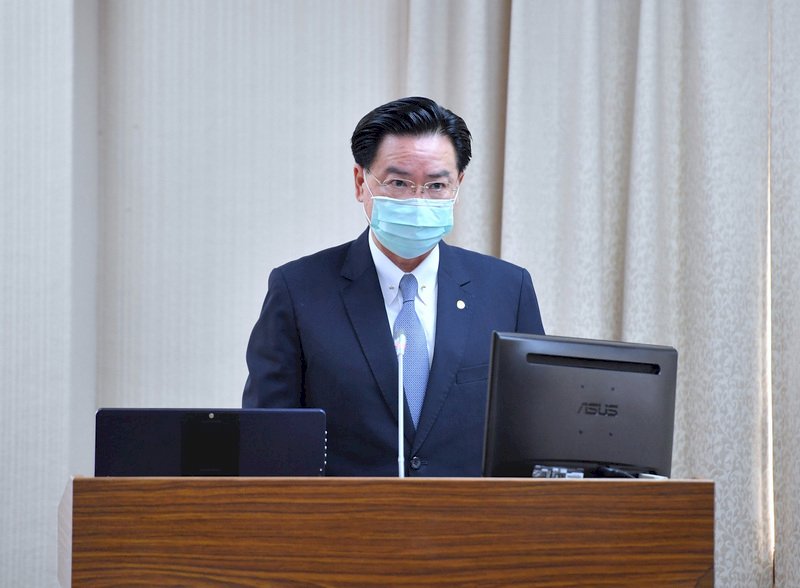 Foreign Minister Joseph Wu says his ministry is working to secure Taiwan an invitation to a year-end meeting of the World Health Assembly.
The World Health Assembly is the governing body of the WHO. It has excluded Taiwan from its annual meetings since 2017 due to Chinese pressure, including its most recent meeting, held virtually this week.
During a report to the Legislature's foreign affairs committee Thursday, Wu expressed the foreign ministry's regret and dissatisfaction at Taiwan's continued exclusion. He said that the WHO's secretary-general had bowed to Chinese pressure and been unable to maintain professionalism and neutrality.
However, he pointed to growing global acknowledgement of Taiwan's success in fighting COVID-19, and of the necessity and urgency of including Taiwan in the WHO. He cited statements supporting Taiwan's observer status from Taiwan's diplomatic allies, as well as from Japanese Prime Minister Shinzo Abe, Canadian Prime Minister Justin Trudeau, New Zealand's Deputy Prime Minister and Minister of Foreign Affairs Winston Peters, and US Secretary of State Mike Pompeo.
He said that the World Health Assembly is now planning a meeting later in the year, and that Taiwan will work to ensure that it is included in the meeting.