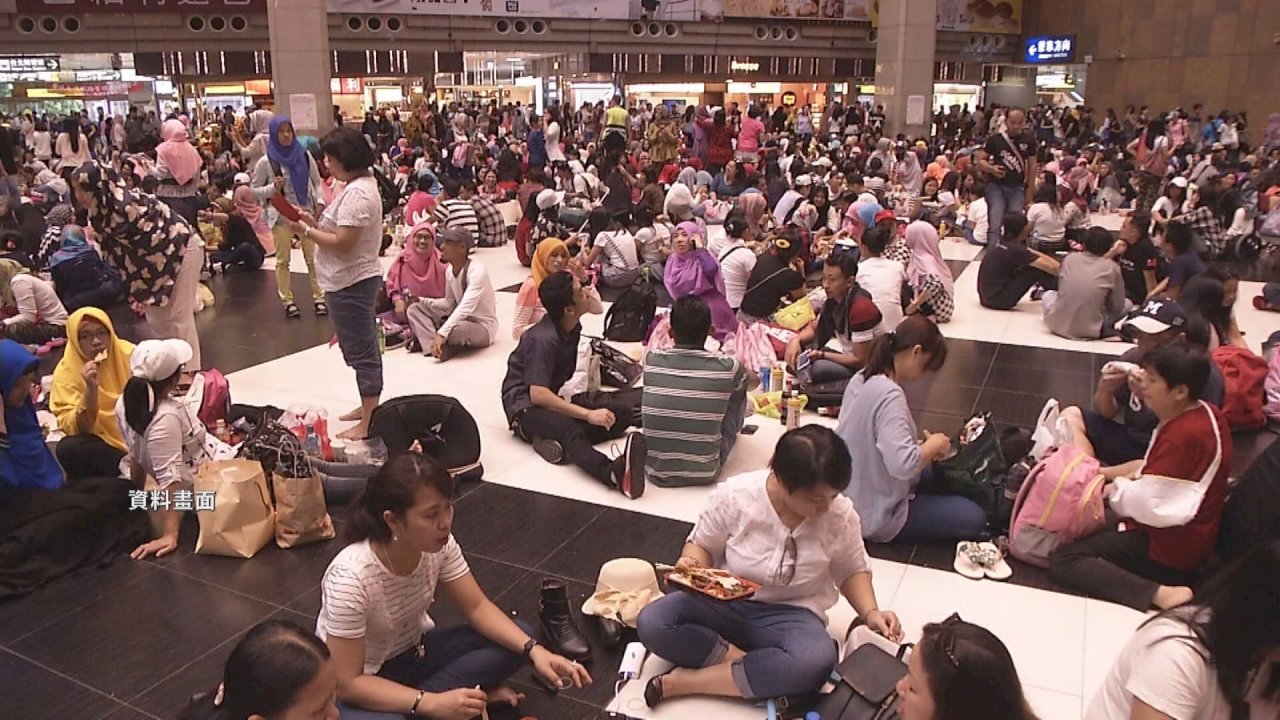 For migrant workers in northern Taiwan, Sundays have long meant festive gatherings in the grand lobby of Taipei Main Station. The station's place at the nerve center of northern Taiwan's rail network and the size of its expansive lobby make this a convenient meeting place. Migrant workers stake out a spot on the station lobby's floor, and sit down to socialize with one another.
The decision to temporarily ban these gatherings in an effort to stop COVID-19 didn't cause much of a stir. But now, controversy has erupted over talk of banning the gatherings permanently, even after the risk of COVID-19 is past.
Before COVID-19, you could expect to see as many as 10,000 migrant workers sit on the floor of Taipei Main Station every Sunday. They would set down mats and sit in groups, chatting, sharing food, and enjoying the one day of the week they get off work.
However, they have not been able to do so recently due to the COVID-19 pandemic. Some Muslim migrant workers worry that this could mean they will have nowhere to go once Ramadan ends. There's even the possibility that migrant workers won't be allowed back onto the lobby floor once COVID-19 subsides.
Hesti, deputy head of the Global Workers' Organization, Taiwan, says that migrant workers want to spend time with one another on their rare days off. She says she hopes Taiwan's government will arrange an alternative indoor spot for them to meet up if the move to keep them off the station floor goes ahead.