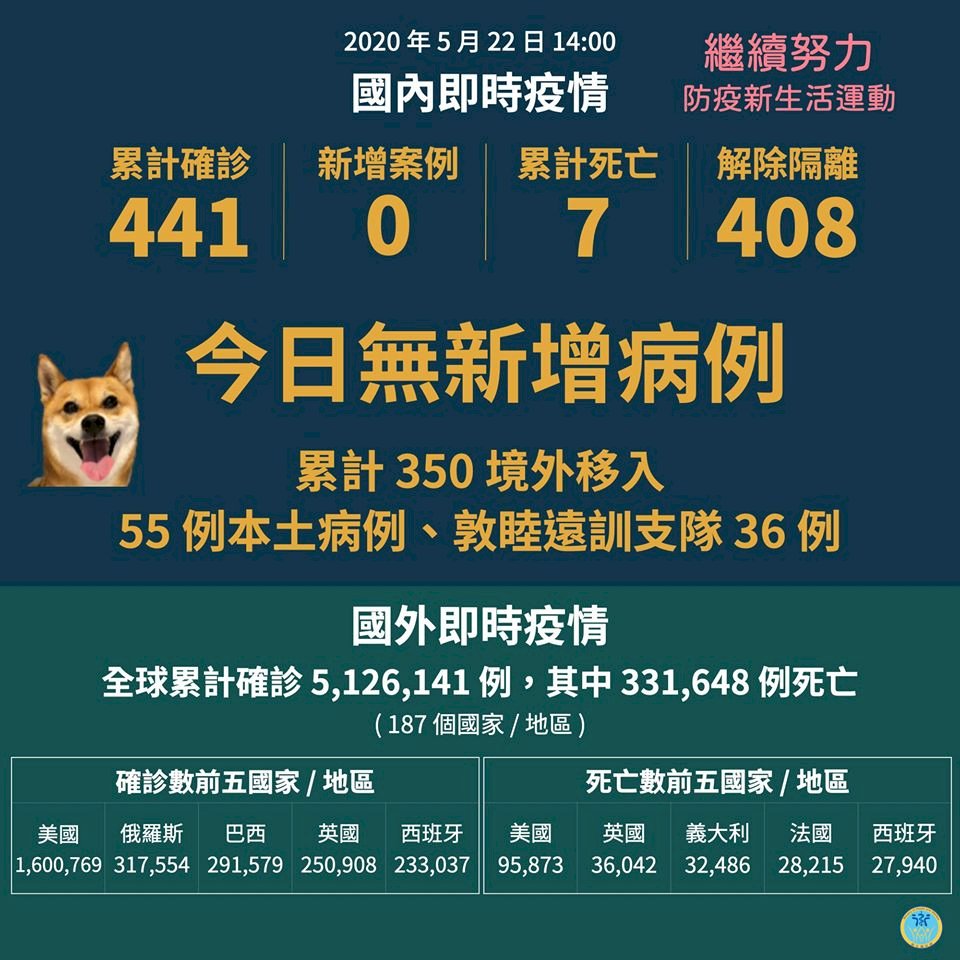 Taiwan has reached 40 consecutive days without any new domestically transmitted cases of COVID-19.
The Central Epidemic Command Center said on Friday that Taiwan's total number of cases so far remains at 441 confirmed infections, with seven fatalities. 408 COVID-19 patients have been released from quarantine while the rest of them remain hospitalized in isolation wards.
In related news, five Taiwanese nationals who returned to Taiwan from the Maldives Thursday have all tested negative for COVID-19.