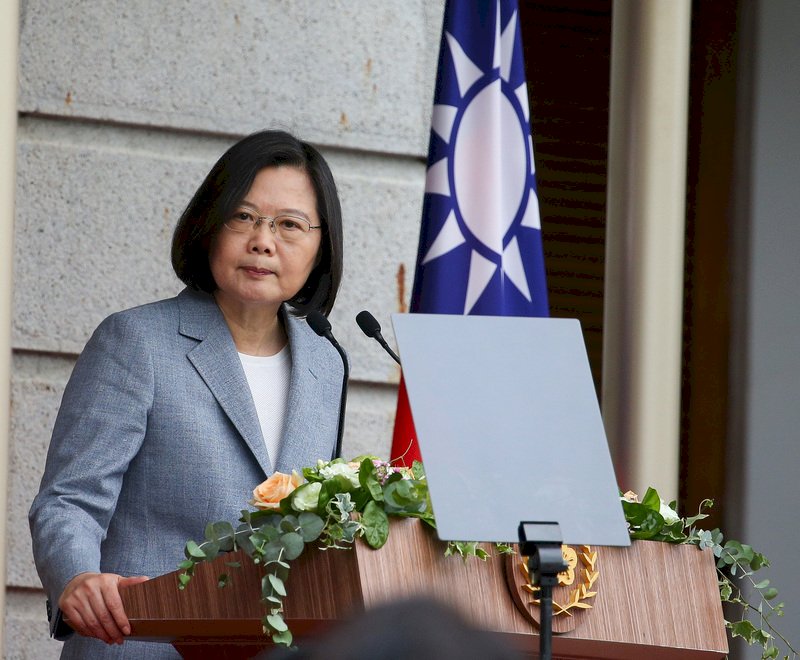 President Tsai Ing-wen is showing her solidarity with the people of Hong Kong. In a Facebook post on Sunday, Tsai said that all democratic partners stand with the people of Hong Kong. The president said Taiwan has always supported the people striving to protect democratic values in Hong Kong.
Taiwan has an act on the books called "Laws and Regulations Regarding Hong and Macao Affairs", which promotes trade and other exchanges with the two special administrative regions. Tsai said that if the situation in Hong Kong changes, she will consider invoking Article 60 of that act.
Article 60 allows for the suspension of other articles in the act if anything happens in Hong Kong or Macao that would make implementing the act dangerous to Taiwan.
Taiwan's Mainland Affairs Council on Monday clarified the president's remarks saying she would invoke Article 60 if Beijing were to take away Hong Kong's ability to govern itself. If Hong Kong were to become just like any other Chinese city, the special act would no longer be used in Taiwan's relations with Hong Kong.
The MAC said that President Tsai was not giving up on Hong Kong. On the contrary, the council said it was a warning to Beijing, and that Taiwan would continue to help the people of Hong Kong.
Some people in Taiwan have been calling for a new asylum law to help the people of Hong Kong. Tsai said that the act provides for humanitarian assistance, which Taiwan has been giving to people from Hong Kong.
At the National People's Congress in Beijing on Thursday, China proposed a new national security law for Hong Kong that would criminalize acts of secession, subversion, and terrorism.
Many people in Hong Kong are afraid that this would take away their civil liberties, and that led to protests in the city on Sunday. Over a hundred protestors were arrested, mostly for illegal assembly, and local police shot rubber bullets and tear gas to deter them.
Tsai said that China's proposed law threatens the future of Hong Kong and goes against China's promise to allow the people of Hong Kong to govern their city for 50 years.
President Tsai said that she is certain the people of Taiwan are very concerned about what is happening in Hong Kong. She said the way to resolve the Hong Kong situation is not through bullets and suppression but by giving Hong Kong true freedom and democracy. That's the only way that Beijing and Hong Kong's government can win back the trust of the people, she said.