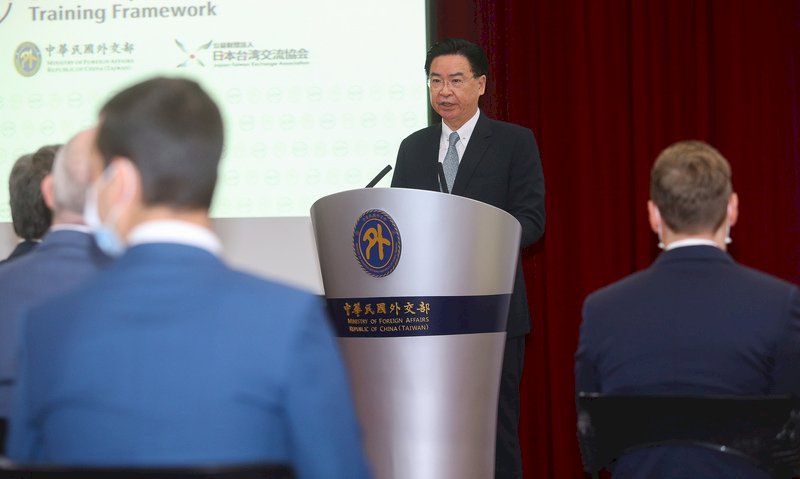 Taiwan, the US, and Japan have plans to expand the Global Cooperation and Training Framework (GCTF). The GCTF is a platform that allows Taiwan to share its expertise in a variety of fields with other countries. Taiwan's participation in international organizations is otherwise limited due to pressure from China.
Under the framework, Taiwan's experts can share their knowledge in fields such as public health, law enforcement, disaster relief, energy cooperation, women's empowerment, digital economy and cyber security.
Monday marked the fifth anniversary of the GCTF's creation. Minister of Foreign Affairs Joseph Wu met with American Institute in Taiwan (AIT) Director William Brent Christensen and Chief Representative of the Japan-Taiwan Exchange Association Izumi Hiroyasu to commemorate the event. The three said they would work to expand the GCTF and invite more countries to participate.
Wu said that the GCTF's budget will be tripled, in hopes of convincing more countries to partake in the program.
Christensen said, "We will continue to expand. We can't say exactly how many more countries will join but we believe the number of partners will grow as we continue to promote [this framework]."