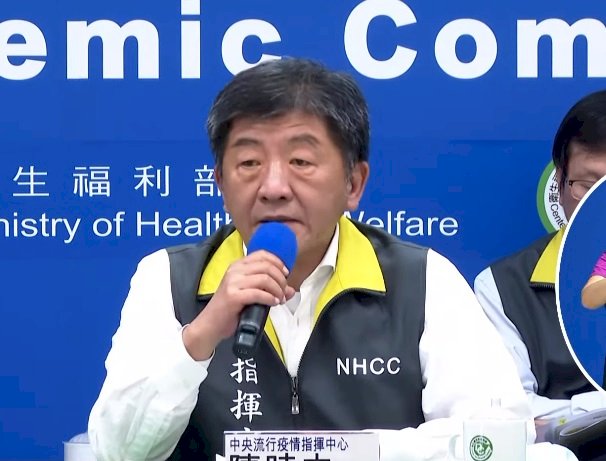 The Central Epidemic Command Center (CECC) on Monday reported one new imported case of COVID-19, bringing the total number of confirmed cases to 443. Taiwan has gone 50 days without any local infections.
Health Minister Chen Shih-chung said the new case is a female in her 50s who traveled to the United States for business in March and returned to Taiwan on Sunday. On May 18, she developed a fever, runny nose, and a cough. On May 21, she began losing her sense of smell.
She took the initiative to notify quarantine officers of her symptoms on Sunday when she arrived in Taiwan. She was administered a test for COVID-19 at the airport and sent to a quarantine center. Her test came back positive on Monday. She was subsequently placed in a hospital isolation ward.
The center has identified 37 passengers from the rows in front and behind her seat on the plane, and have asked them to undergo home isolation. Chen said the woman did not come in contact with any of her friends or relatives.
Out of the 443 confirmed cases in Taiwan, 352 were imported and seven have succumbed to the disease.