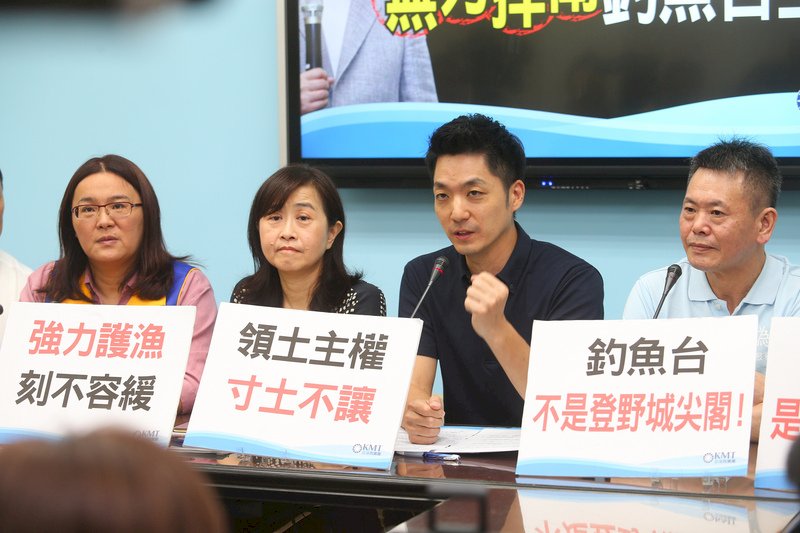 The Ministry of Foreign Affairs (MOFA) said on Monday that Taiwan has sovereignty over the Diaoyutai Islands. That's as a Japanese city moves to officially change the administrative designation of the disputed islands.
The Diaoyutai Islands are uninhabited islands in the East China Sea claimed by Taiwan, Japan and China. They are called the Senkaku Islands in Japanese.
The Ishigaki City Council will vote next Monday to change the administrative designation of the islands from Tonoshiro to "Tonoshiro Senkaku".
A county council in northeastern Taiwan has responded in kind. Last Thursday, the Yilan County Council passed a provisional motion recommending changing the name of the islands to "Diaoyutai, Toucheng Township." Toucheng is the Taiwanese township that has administrative authority over the islands.
Fishing associations in Yilan County and KMT lawmakers are also calling on the central government to protect Taiwan's sovereignty over the islands.
Taiwan's foreign ministry says it has expressed its concern to Japanese representatives in Taipei, Tokyo and Naha. The ministry says it told Ishigaki Mayor Yoshitaka Nakayama that although it's a local issue, it could impact friendly ties between Taiwan and Japan, so they should act prudently.
Nakayama says the Ishigaki City Council had already decided on the name change in June, 2018. He says Chinese ships have been driving away Japanese fishing ships in waters near the islands, leading to public calls to make the name change official.
Foreign ministry spokesperson Joanne Ou said that the unilateral move by Japan was not conducive to regional peace and stability, so they hope Japan will act prudently.
On Monday, Premier Su Tseng-chang reaffirmed that Taiwan will maintain its sovereignty over the islands and use appropriate measures to deal with any developments.