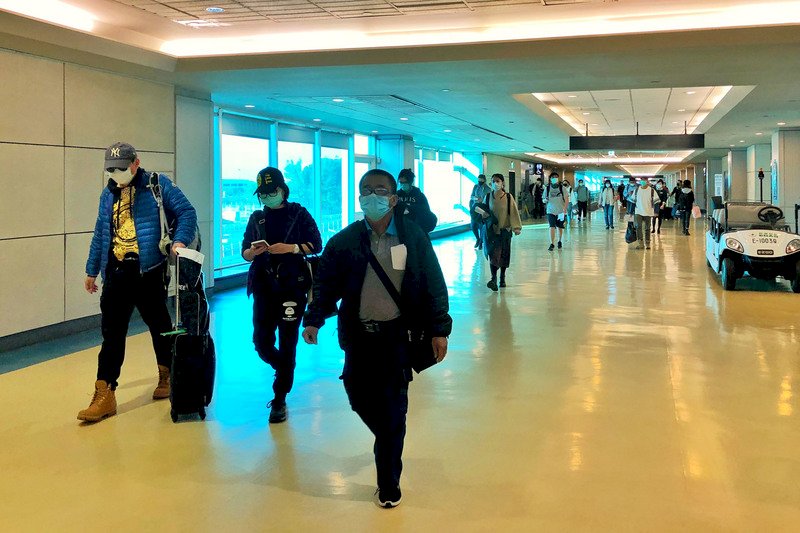 The health ministry says it is planning to reopen Taiwan's doors to foreign nationals seeking medical treatment.
Government statistics show that 380,000 foreigners sought medical treatment in Taiwan last year. This number includes those who came for regular physical check-ups or cosmetic surgery. However, since the COVID-19 outbreak, foreign nationals have been barred from entry following a travel ban.
As the pandemic subsides in Taiwan, the health ministry plans to ease restrictions on foreign nationals traveling for medical treatment, citing humanitarian grounds. Those seeking physical check-ups and cosmetic surgery are not included in the plan.
Under a draft of the plan, applicants will be admitted to Taiwan regardless of how sever their illnesses is. However, they must prove that they have tested negative for COVID-19 beforehand, and they must follow quarantine rules upon arrival.
The Central Epidemic Command Center said on Wednesday that Taiwan has gone 73 days with no new COVID-19 cases of domestic origin. Since the outbreak of the new coronavirus, Taiwan has reported a total of 446 confirmed infections, including seven fatalities.
The center has conducted an investigation into the case of a Japanese student who tested positive for COVID-19 after flying back to Japan from Taiwan last week. Japan says the student contracted the disease in Taiwan, but Taiwan's health authorities said testing is not yet conclusive.