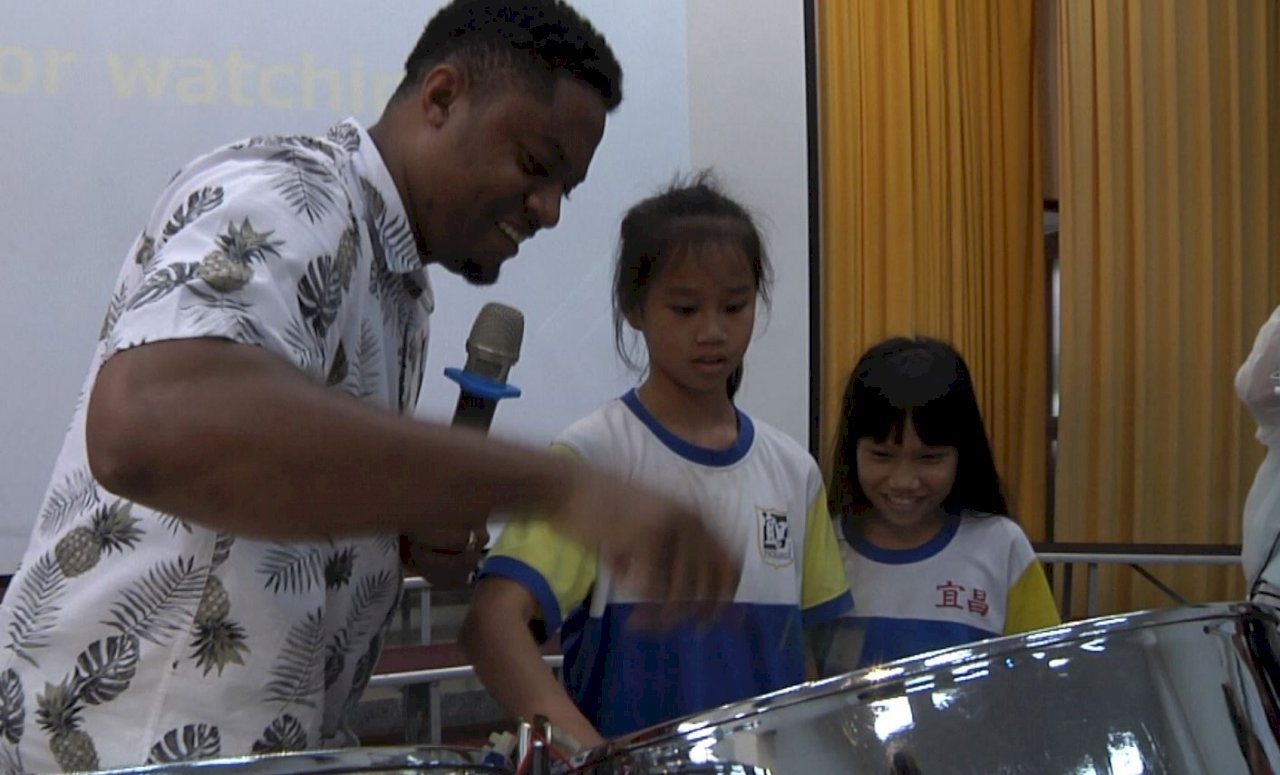 An exchange student from Saint Kitts and Nevis has brought his country's steel drum music to Taiwan.
Lee Hsiao-ti, an exchange student from Saint Kitts and Nevis, enjoys playing the steel drum. His home country is one of Taiwan's allies in the Caribbean, and Lee is further cementing bilateral friendship through music. He's introduced Caribbean steel pan music to kids in the eastern Taiwanese county of Hualien.
Lee's musical demonstration also serves a chance for him to introduce his country to his classmates. Saint Kitts and Nevis is made up of two islands in the eastern Caribbean. It is North America's smallest country, with an area of just 269 square kilometers. Puerto Rico and Dominica are its neighbors.
The islands maintain formal diplomatic ties with Taiwan. When President Tsai Ing-wen visited last year, she was met with warm welcome.
Lee has just graduated from National Dong Hwa University's Department of Computer Science and Information Engineering. He plans to continue sharing his country's culture and music with more people here in Taiwan.