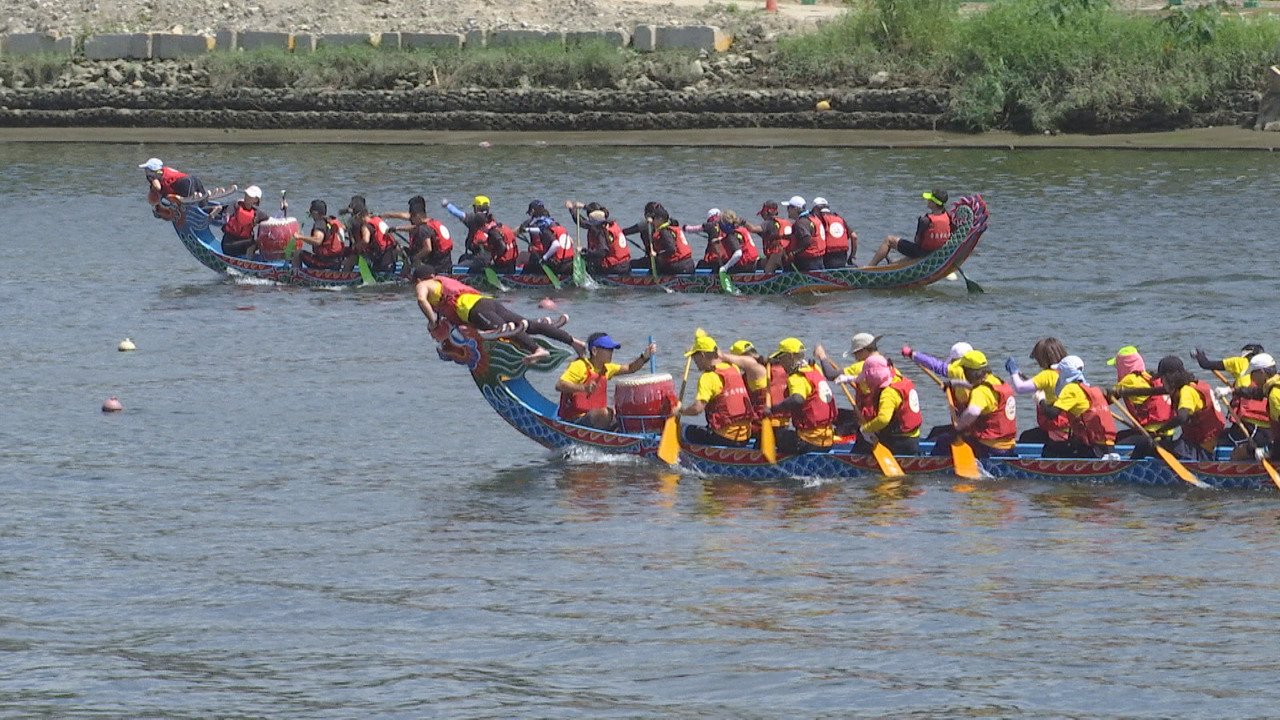 COVID-19 continues to see big events scaled back across Taiwan, and the annual dragon boat races are no exception. But scaled back doesn't mean cancelled. With the coronavirus under control in Taiwan, the races in Taipei are going ahead, and the rowers aren't letting the pandemic dampen the mood.
At Taipei's Dajia Riverside Park, within sight of RTI's studios, 80 teams of rowers are assembled. They've been training for months now, and nothing- not the 36C weather or COVID-19- is going to ruin their big moment.
The Dragon Boat Festival has arrived, and that means Taipei's annual dragon boat races are on. All through Thursday and Friday, the rowers race each other and the clock along a stretch of the Keelung River.
To be clear, COVID-19 is a concern. Though it's been a long time since Taiwan's last case of domestic transmission, the race's organizers are not taking chances.
The number of spectators has been capped at 500, and the fun fair and food stalls that usually accompany the event are nowhere to be found. But most dragon boat races worldwide have been called off entirely this year. The rowers and their supporters in the stands know they're lucky just to be where they are, and they are refusing to let the event's more modest scale this year bring down their mood.