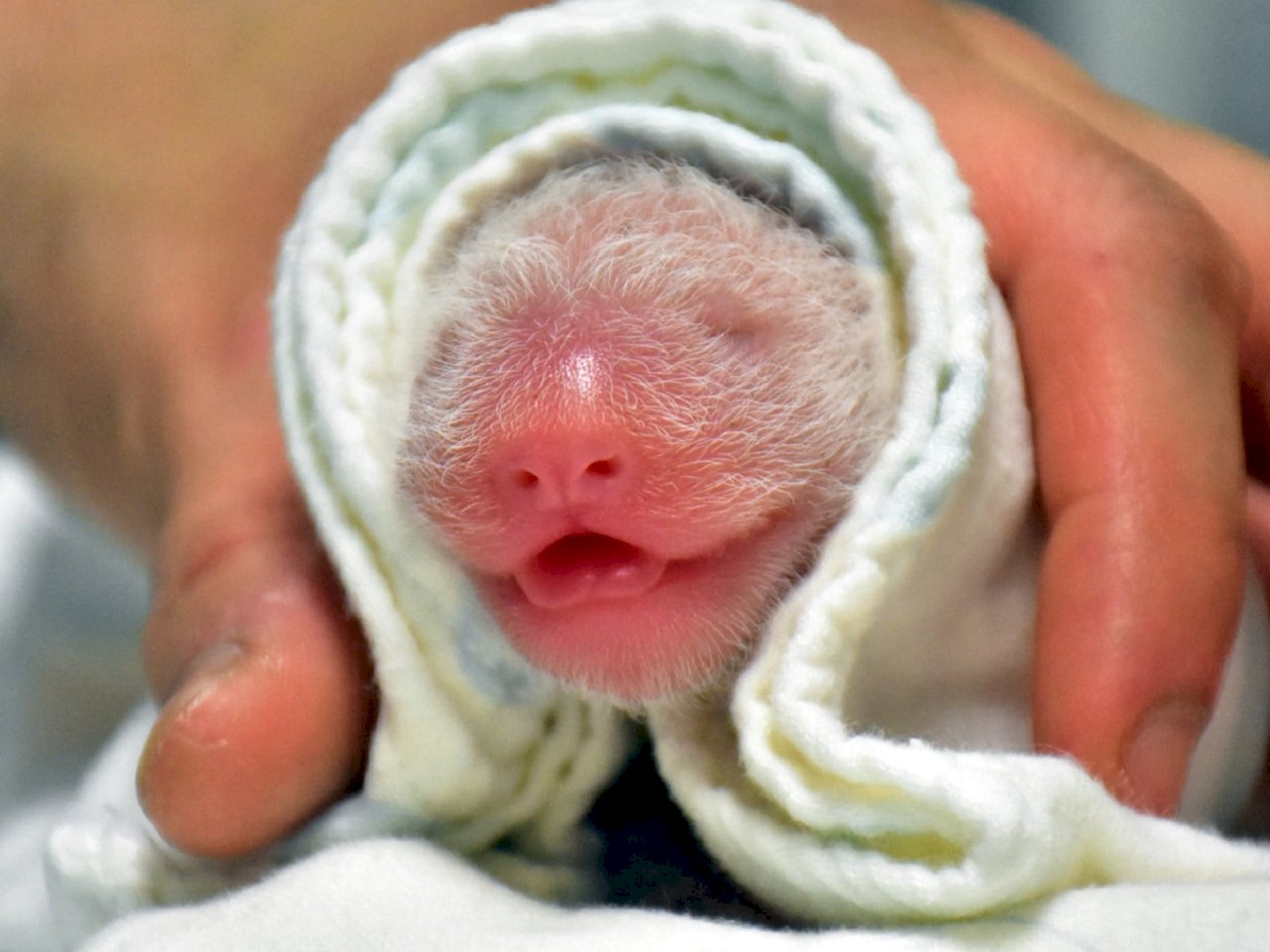 There's good news at the Taipei Zoo – a new panda cub was born on Sunday. It is the second female cub born to Tuan Tuan and Yuan Yuan, who were gifted to Taiwan by China in 2008. Their first cub was Yuan Zai who was born in 2013 and became a star at the zoo. Now Yuan Zai has a baby sister to follow in her footsteps.
A star was born on Sunday at the Taipei Zoo. After five hours of labor at 1:53 pm, panda mom Yuan Yuan gave birth to a female cub. Now, the zoo's other star, seven-year-old old Yuan Zai has a baby sister.
Yuan Yuan picks her cub up with her mouth and holds her in her arms. The cub weighs just 186 grams and is very delicate. Unfortunately, Yuan Yuan slightly injures the baby during the embrace. She has an L-shaped cut on her shoulder bone that veterinarians quickly treat. Yuan Yuan is exhausted from the birth, so the vet has taken some of her milk to feed the newborn cub.
The vet wipes the cub's mouth, and feeds her, and tries to get her to make a bowel movement. The new cub is now in an incubator.
Taipei Zoo Spokesperson Eric Tsao says the cub just drank 18 ml of milk. She's able to nurse and is actively looking for food. He says the baby cub is safe and healthy so everyone need not worry.
Both of Yuan Yuan's pregnancies were through artificial insemination. They've tried every year, and this year she got lucky. Both times Yuan Yuan also accidentally injured her baby, so they had to be separated from her during the first month.
It's not easy being a mama bear. Here Yuan Yuan is experiencing labor pain ahead of the birth.
The panda cub will say hello to the public when she's about 6 months old… an event that's likely to draw a crowd. In the meantime, the zoo hopes the public can help give her a name.