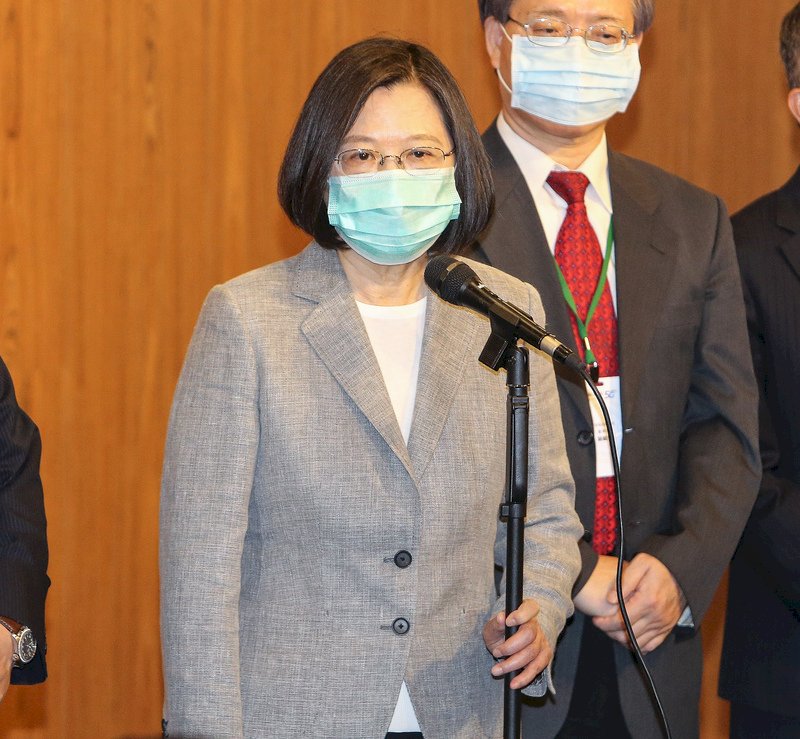 President Tsai Ing-wen says China's passage of a security law for Hong Kong is disappointing. Tsai made the comments Tuesday after China's rubber-stamp National People's Congress passed the bill unanimously.
Tsai said the government is extremely disappointed at the passage of the law as China has broken its promise to allow Hong Kong to enjoy its autonomy for 50 years. Tsai also said the national security law shows that the "one country, two systems" formula is not feasible.
Tsai said the government will continue supporting Hong Kong people's pursuit of freedom, democracy and human rights.
Also on Tuesday, the Cabinet condemned China for damaging Hong Kong's freedom, human rights and stable development. On July 1, Taiwan will open a new office to offer the people of Hong Kong humanitarian assistance and support.