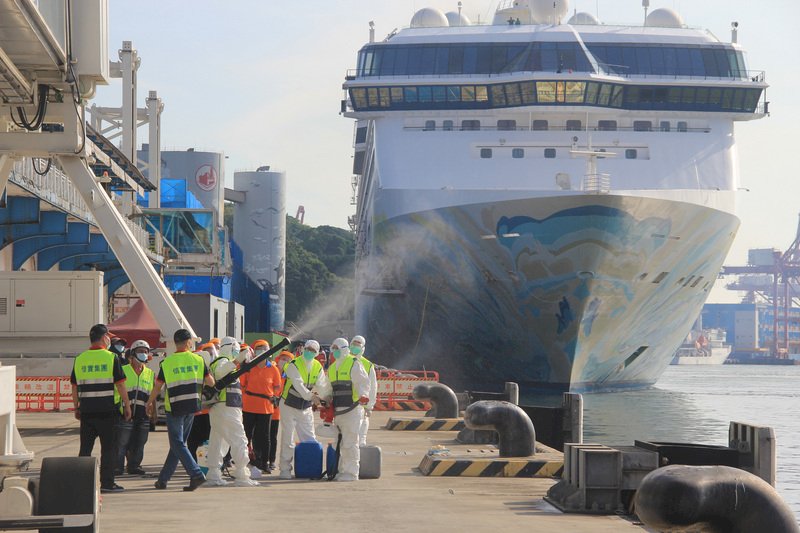 Taiwan is preparing to launch cruise trips to its outlying islands of Penghu, Kinmen and Matsu. That's as COVID-19 has been largely contained in Taiwan.
Taiwan is encouraging domestic travel as the world continues to deal with the pandemic. Many people are traveling to domestic destinations. Transportation Minister Lin Chia-lung said the trips will help alleviate the crowded roads and booked hotels as seen during the recent Dragon Boat Festival holiday.
The Explorer Dream cruise ship docked in Keelung on Tuesday. There are 588 crew members from 21 countries on the ship. Many of them are from Southeast Asia and South Asia while six are from China .Fifty of them remained on the ship to monitor their health. They will be tested, at their own cost, three times during the 14-day quarantine for COVID-19. The other crew members are being quarantined for 14 days before they can return to the ship. All of them will be tested at the end of the quarantine period to make sure they don't have COVID-19.
The four-day three-night cruise trips will begin every Sunday from August 2 to September 2. It will take people from Keelung to enjoy Penghu's International Fireworks Festival, Kinmen's historical sites and Matsu's famous blue tears.
The Explorer Dream has a capacity to carry 3,630 passengers. Each trip will be allowed to take a maximum of 1,815 passengers and all of them will be able to stay in a cabin with a window.
With people unable to travel overseas, visiting Taiwan's outlying islands has been appealing. Many traveled to outlying islands over the Dragon Boat Festival holiday. Within 2 hours of the news of the domestic cruise trips, 1,700 people booked reservations.