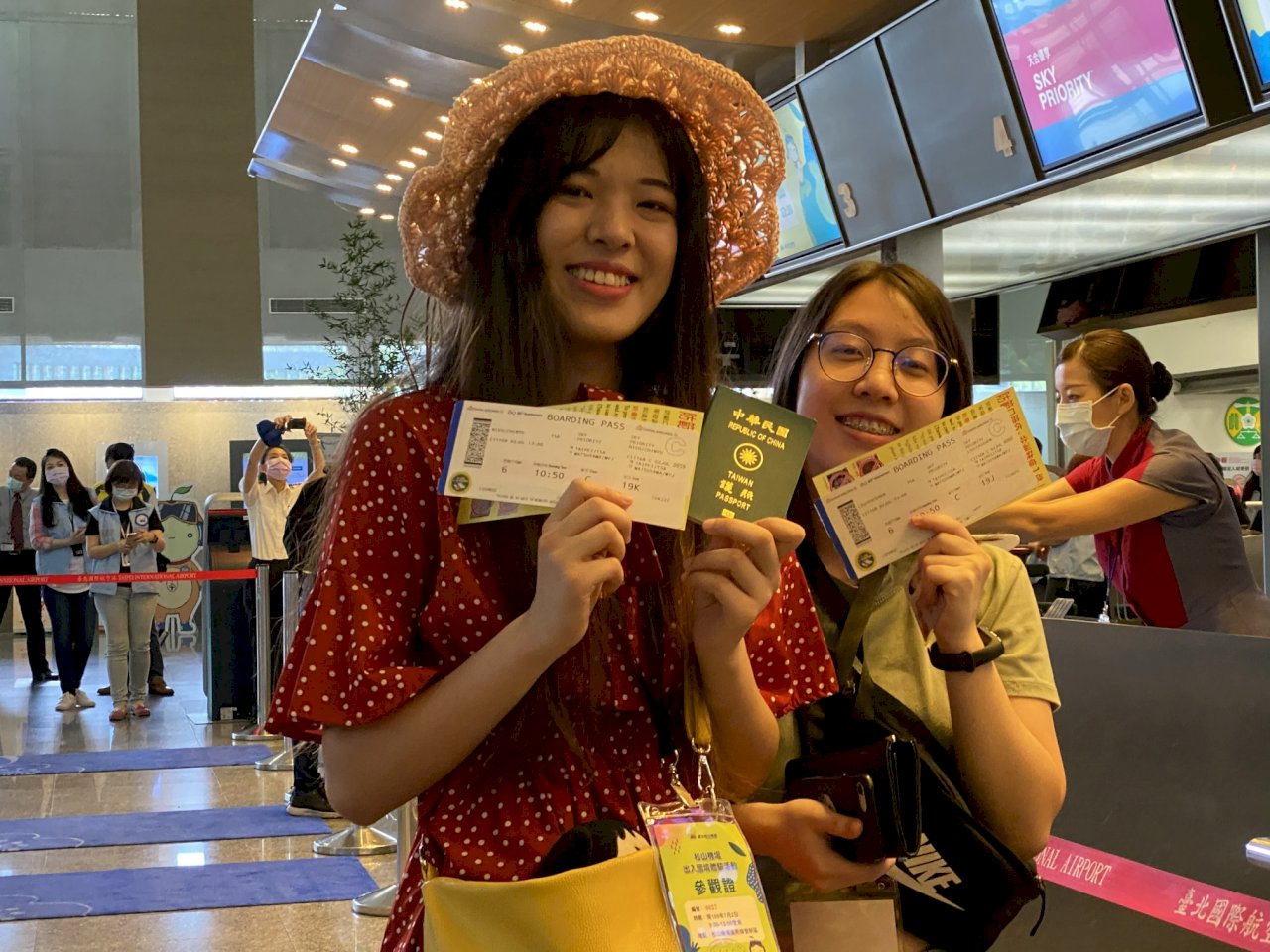 Do you miss sitting on airplane seats? What about lining up for security or enjoying fine airport cuisine? If you want to experience what it's like to travel again in a time when the world's borders remain largely shut, Taipei's Songshan Airport has you covered.
There, you can have the airport experience, with the travel part cut out, of course. You'll need a bit of luck, though- far more people have signed up for the experience than the airport can accommodate.
Lifejackets are located under the seat in front of you. In the event of a sudden loss of cabin pressure, oxygen masks will drop down from above you. You're probably not to need either though, because this plane isn't going anywhere. The 90 people on board have tickets to nowhere. And as strange as it may sound, plenty more wanted to join them- around 10,000 tried to sign up for this special "airport experience" event.
The 90 chosen to take part on Thursday got to experience Taipei's Songshan Airport in all its glory, including, according to an airport official, an interactive art installation, a children's play area, and even a newly renovated restroom.
Of course, it wouldn't be an airport experience without lines at the check-in counter and security. Somehow, though, when it's just pretend, these hassles of traveling don't seem to matter. Those taking part Thursday included Taiwanese travel-lovers left stuck at home due to COVID-19, as well as a four-year-old excited to board a plane for the first time. Airport staff were excited too: one ground crew member says the airport hasn't been this lively in a long time.
Capping things off were a visit from an airline mascot and a ceremony—complete with water jets-- welcoming a plane brought over from Taoyuan Airport to help with Songshan's growing domestic traffic.