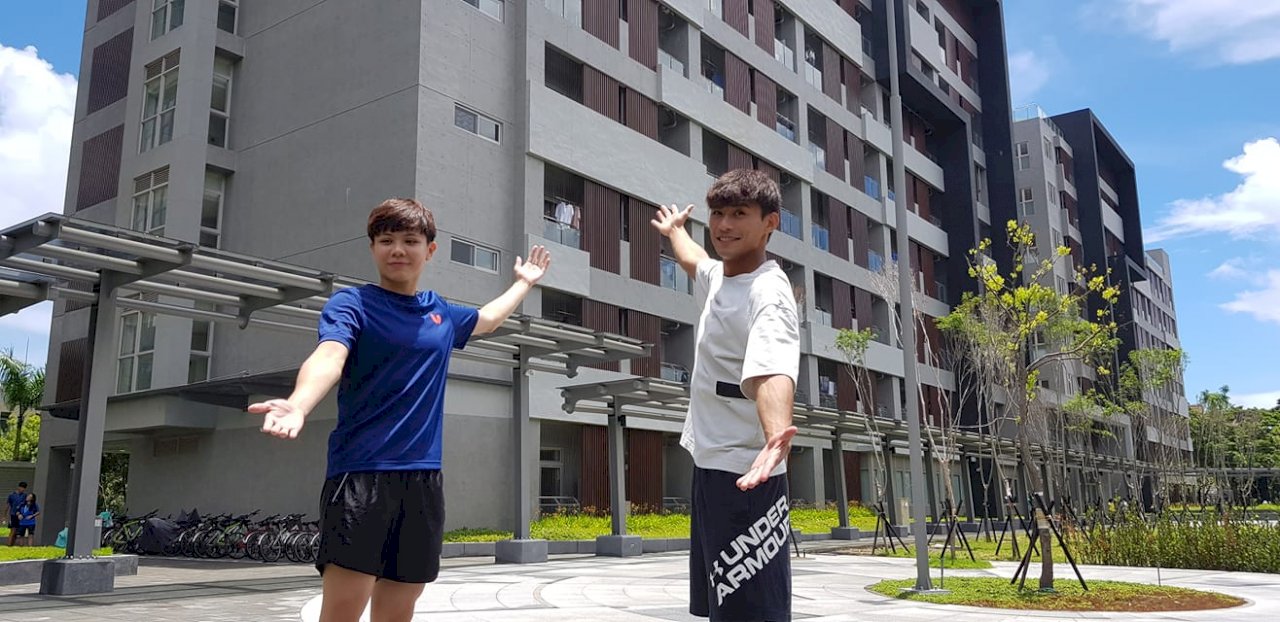 The National Sports Training Center in Kaohsiung is a complex for training Taiwanese athletes for international sports events. Recently, the center completed a new addition: a luxurious dormitory for athletes.
The new athletes' dormitory at the National Sports Training Center cost US$48 million and took three years to complete. Taiwan's elite competitors will find that the wait was worth it.
From the outside, it looks like a four-star hotel. The center only hires those with experience in the hospitality industry to run the place.
It isn't all luxury, though. First, there are the housekeeping arrangements. The rooms are cleaned and the bed sheets are changed for residents, but only once every five to seven days. The rooms are also shared- no executive suites here. In addition, only gold medalists are given their own TVs and refrigerators- other residents will have to go to common areas for either of these appliances.
Still, to hear the athletes themselves talk about it, it sounds like the new dorm is a big upgrade. One athlete said she won't have any more problems with dark circles under her eyes because she will be sleeping very well in her new accommodation.