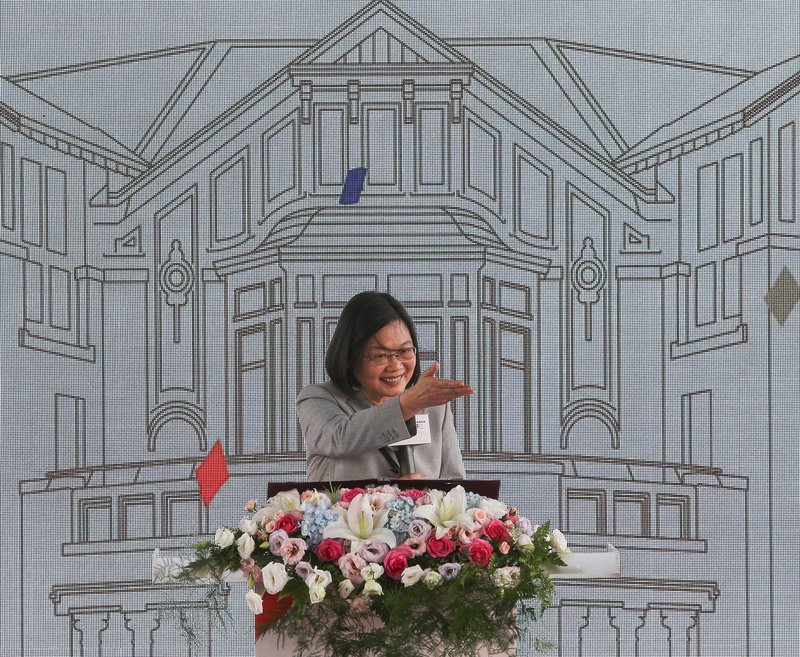 The National Taiwan Museum has unveiled a newly-renovated historical railroad site in Taipei. The new Railway Department Park is located near the North Gate, in a building that housed the main railway offices during the Japanese occupation of Taiwan.

President Tsai Ing-wen was at the park's opening on Monday, along with Transportation Minister Lin Chia-lung and Culture Minister Lee Yung-te. The president said the location is one of the starting points for Taiwan's modern history, having witnessed the island's development over the past 100 years.
It took 16 years to renovate the buildings in the park, which have been a historical site since 2007. They will finally open to the public on Tuesday.

Culture Minister Lee Yung-te says the Railway Department Park will feature exhibitions showing how the island's railway system has evolved since the Qing Dynasty. There will also be miniature model railways and even a life-size Chu-Kuang Express that people can board. The sounds of a train running down the tracks will play in the background, to give visitors the experience of riding on a train.