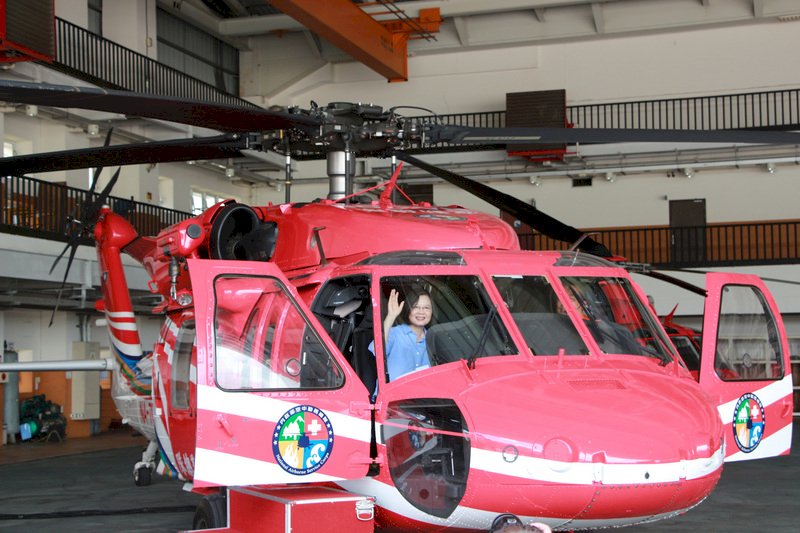 President Tsai Ing-wen announced on Friday that members of the National Airborne Service Corps will receive a pay raise. The goal of the raise is to help the corps to retain staff.
Beginning in July, pilots working for the corps will receive an additional NT$40,000 (US$1,356) a month. Meanwhile, other corps members will see a bump in their hourly wage.
President Tsai says that the National Airborne Service Corps is dispatched to the roughest terrain in the most difficult weather conditions. She said corps members face immense danger and risk their lives to rescue people in peril. Tsai thanked the corps for its service.
The National Airborne Service Corps was established 16 years ago. It is Taiwan's primary search and rescue service and has conducted over 7,100 rescue missions in response to various natural disasters.