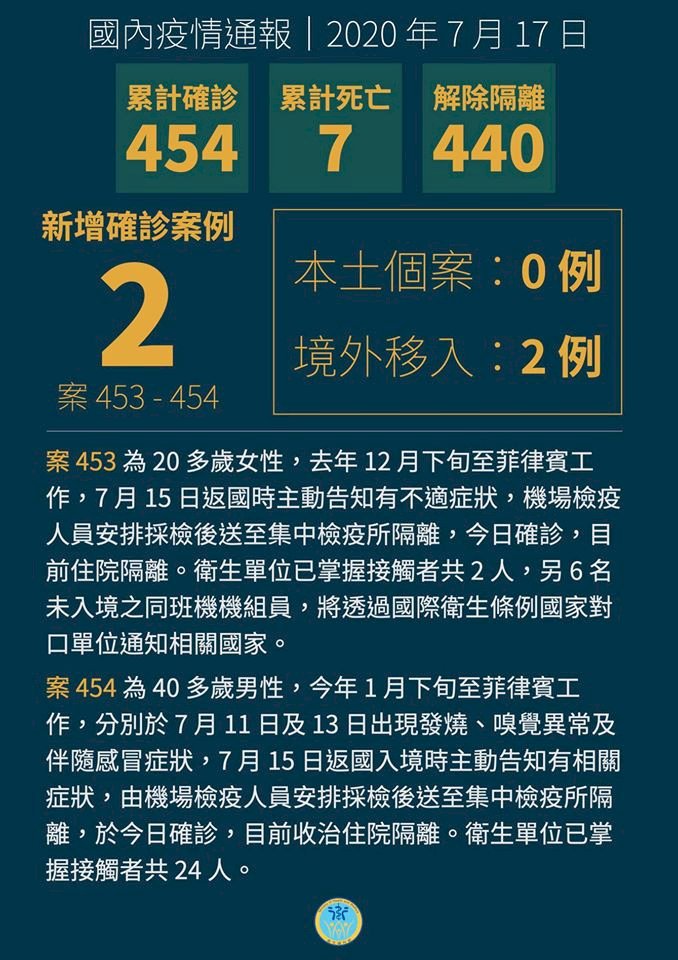 Taiwan recorded two new cases of COVID-19 on Friday, bringing the total number of cases it has recorded so far up to 454.
Both cases are imported. The patients in these two cases both began feeling unwell while in the Philippines. Both informed airport staff of their symptoms upon their return to Taiwan earlier in the week.
Meanwhile, Taiwan's Central Epidemic Command Center says that six Thai nationals who became ill after taking a flight from Taipei to Bangkok on Wednesday have tested negative for COVID-19.
The center's spokesperson says that Taiwan's airports are equipped with infrared scanners that check departing passengers' temperatures before they board their flights. The spokesperson also says that the fact that all six sick passengers tested negative for COVID-19 after arriving in Thailand means that there is no longer any need for alarm.