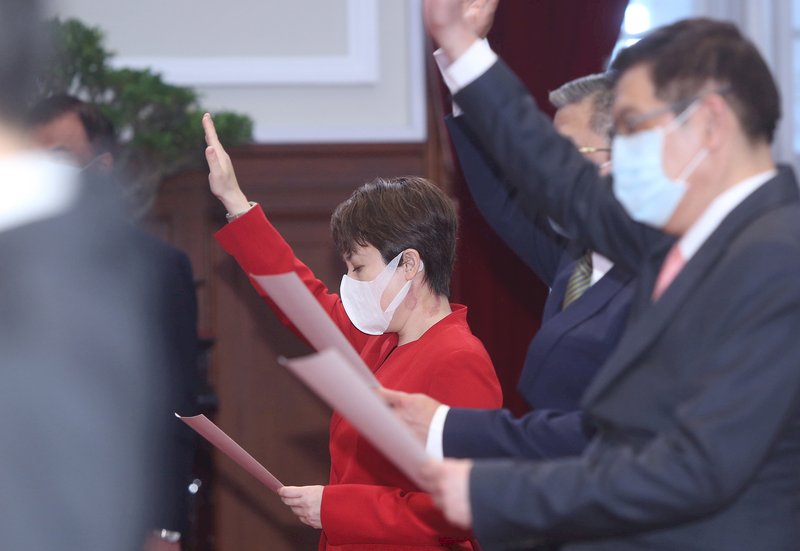 Taiwan's newly appointed envoy to the United States, Hsiao Bi-khim, says she will combat China's aggressive "wolf warrior" diplomacy with her own brand of "cat warrior" diplomacy. Hsiao's comments came during the inaugural meeting of the current Legislature's Taiwan-US interparliamentary association on Monday.
Hsiao likened herself to a cat, saying that cats are flexible and agile, and can exist comfortably in narrow spaces. She said that people like cats, but they are also independent creatures.
Hsiao says that even though she will be Taiwan's envoy to the US, Taiwan's relationship to China is also important to the American government. That means she will need to have a keen grasp on cross-strait relations. Hsiao says that her role encompasses many fields, like economic development, regional safety, cultural exchanges, educational cooperation, and political dialogue.
Hsiao was sworn in as envoy to the US, in a ceremony at the presidential office on Monday morning. She says she will travel to the US to take her post within the week.