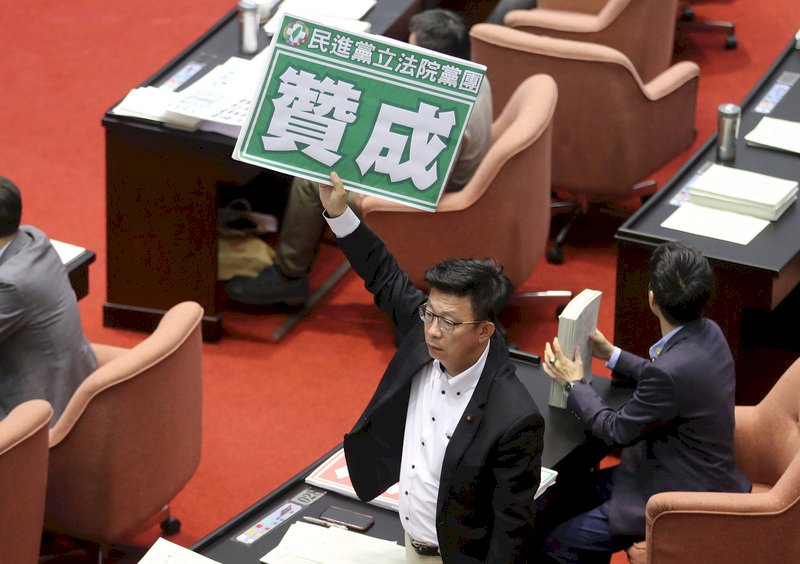 Justice Minister Hsu Tzong-li says a plan to have citizens participate in criminal trials is a system that matches most people's expectations. Hsu was speaking on Monday following the release of a new survey in which 80% of respondents approved of having citizen participation in the form of "lay judges" in criminal courts..
The use of "lay judges" in criminal courts is one of the Justice Ministry's main judicial reforms. The legislature began discussing the ministry-drafted bill on Monday, while civic groups opposing the bill protested outside.
The ministry commissioned the survey, which found over 80% support for having judges participate in discussions about court cases. Over 86% want civilian participants to be able to vote on the ultimate verdict along with the presiding judge.
Hsu says the survey shows that people are in favor of having judges and lay judges holding discussions and arriving at a verdict together, which would be a system that bestfits Taiwan.
Hsu says he hopes the survey results will be useful as lawmakers move to vote on the bill.