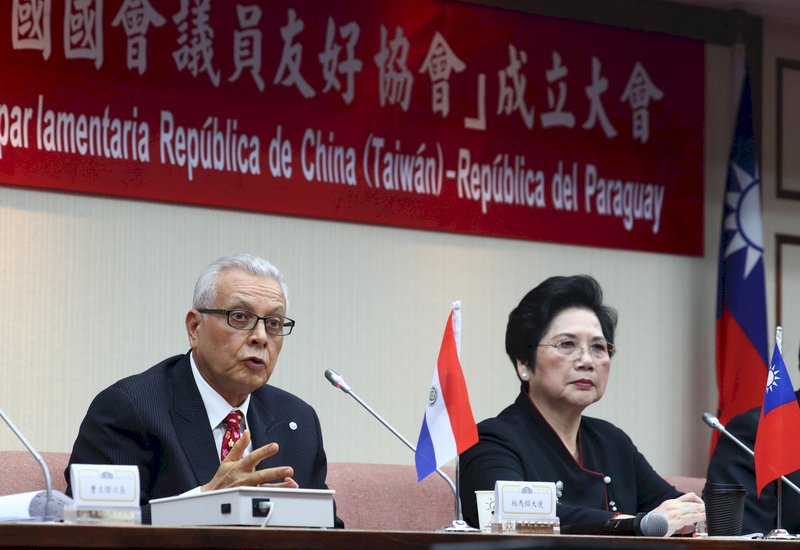 Paraguay has refused to bow to China's pressure to switch its diplomatic recognition from Taipei to Beijing. That's the word from Paraguay's ambassador to Taiwan, Marcial Bobadilla Guillen, on Tuesday.
Guillen was speaking at the opening of a congressional friendship group organized by lawmakers on both sides.
Ambassador Guillen said Paraguayan President Mario Abdo Benítez has rejected China's offer categorically and has emphasized that ties between Taipei and Asuncion are firm. That's despite the fact that Paraguay has been under tremendous pressure from China, and from its own private sector as well.
Taiwan and the South American country have maintained formal diplomatic ties for 63 years.
Ambassador Guillen said he hopes that the friendship group will create better exchanges and interaction between the two countries. He also thanked Taiwan for donating medical supplies amid the COVID-19 pandemic.