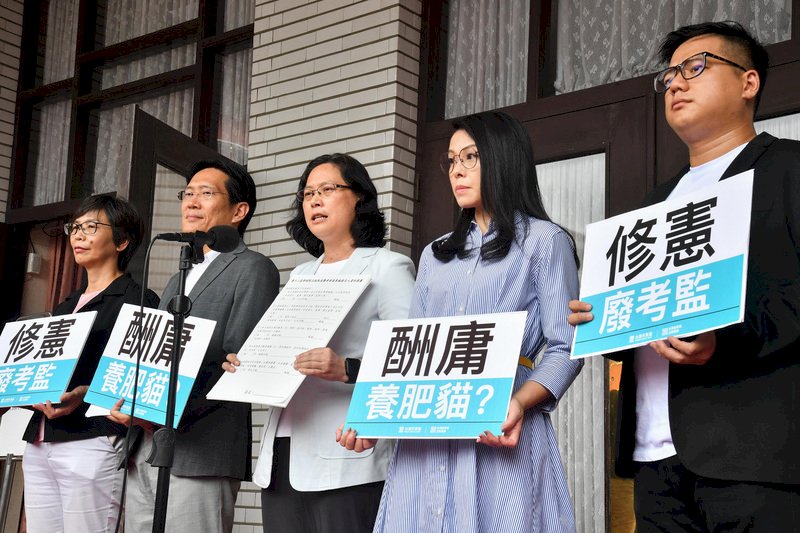 The Presidential Office and the Democratic Progressive Party (DPP) are launching a platform to discuss the possibility of constitutional reform. That was the word from the DPP on Monday.
Deputy Secretary-General to the President Lee Chun-yi will oversee the new platform, which will debut in August. The platform will hold public hearings to explain the draft amendments that will be sent to the legislature. Experts from different fields will be invited to speak at the hearings.
The first order of business for the platform will be addressing the possibility of closing two government bodies. The agencies in question are the Control Yuan, which is Taiwan's top government watchdog, and the Examination Yuan, which oversees civil servant exams. Those are also considered two of Taiwan's five branches of government.
At her second term inauguration in May, President Tsai Ing-wen announced plans for constitutional reform. Those plans also involve setting up a new committee in the legislature that will discuss constitutional reforms in relation to current government systems and citizens' rights in Taiwan.