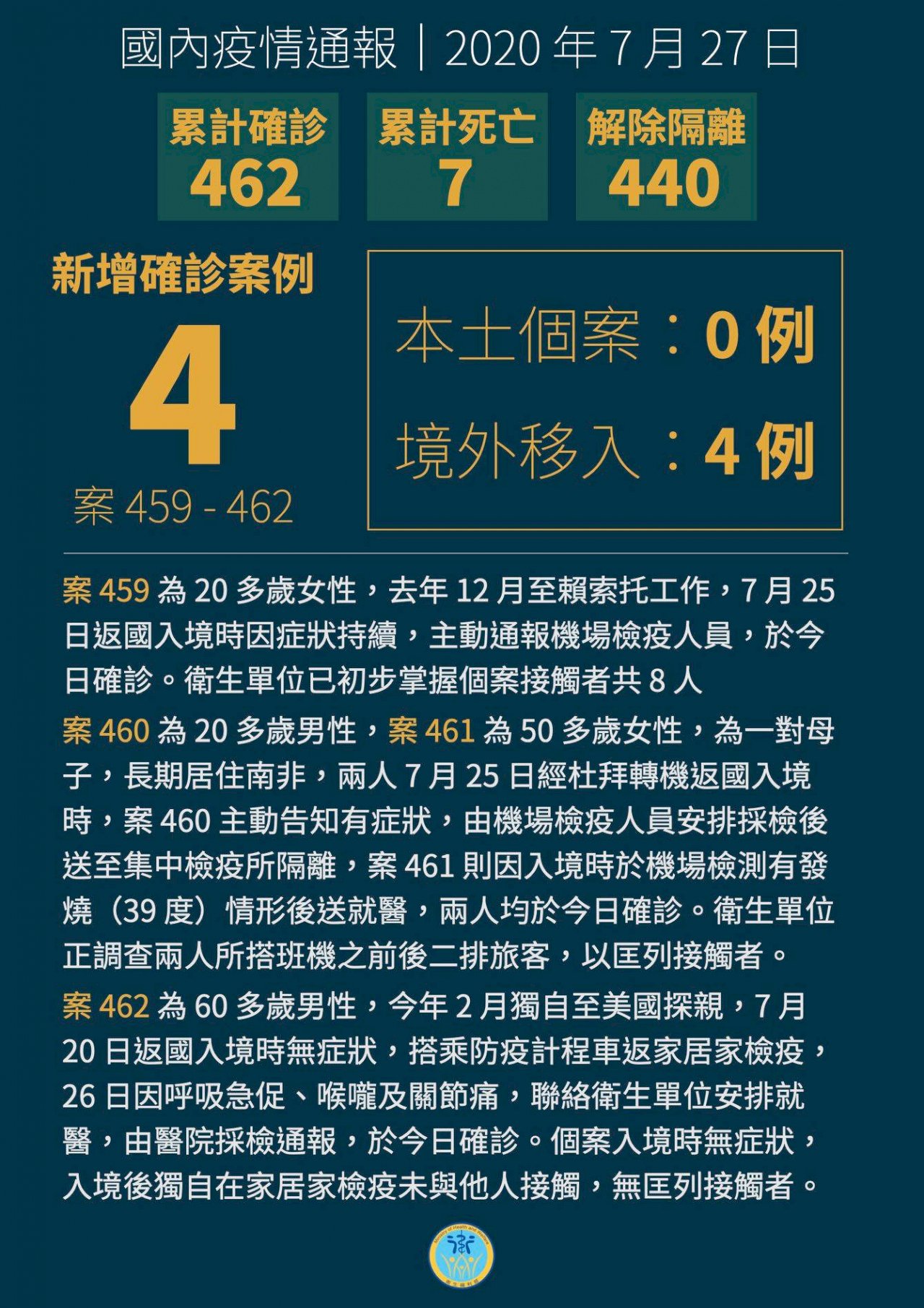 Taiwan's Central Epidemic Command Center confirmed four new imported cases of COVID-19 on Monday, bringing the country's total to 462.
One of the cases is a woman in her 20's who worked in the African nation of Lesotho before returning to Taiwan on July 25. Health authorities are monitoring eight people who have come into contact with the woman.
Two of the patients, a 50-year-old woman and a 20-year-old man, are mother and son. They were living in South Africa and began exhibiting symptoms in mid-July. They notified health authorities upon their return to Taiwan and tested positive shortly after arrival.
The fourth case is a man in his 60's, who traveled to the United States in February. He returned to Taiwan on July 20 and began exhibiting symptoms on July 24.