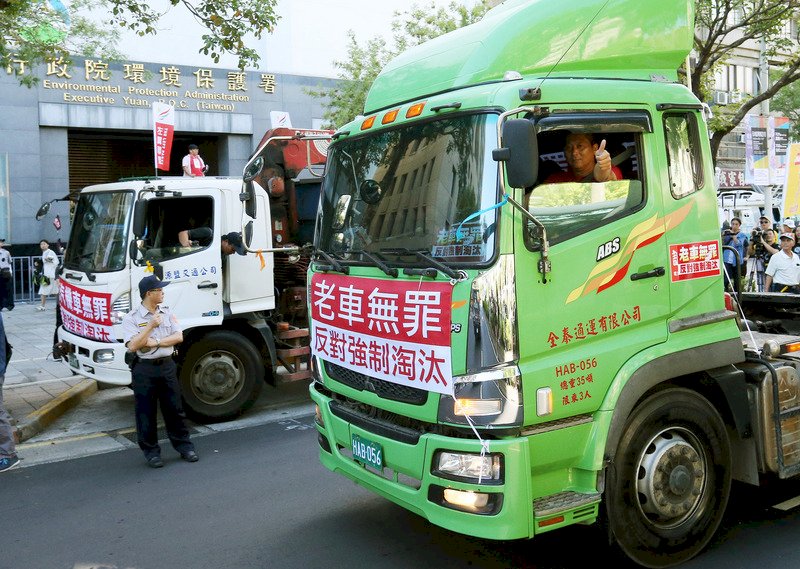 The Environmental Protection Administration says it will extend a program aimed at getting owners of old diesel trucks to trade them in for new ones. The program offers subsidies as an incentive.
The administration says the extension will take effect in early December and will last until early December 2021. The administration says it decided to extend the program after considering the impact of the COVID-19 pandemic on the domestic economy.
The administration has been working for several years to get owners of old vehicles to trade them in for newer, greener models. On Thursday, the administration unveiled figures showing the results of its efforts between 2017 and June this year.
In that time, the administration says that owners of 38,000 old diesel-powered vehicles traded them in for new models. This reduced pollution across Taiwan by over 51,000 tons. During the same period, scooter-riders turned in more than 123,000 two-stroke motorbikes. This has led to a reduction of nearly 24,000 tons of pollution in the air.