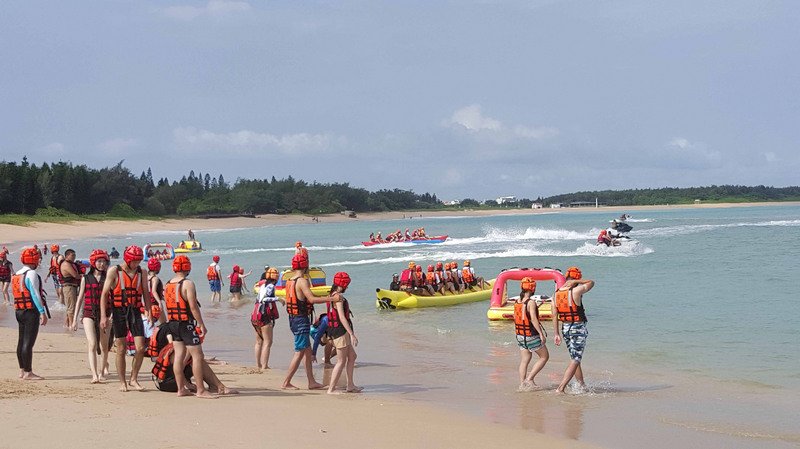 The Penghu Islands are considering imposing a tourism tax on visitors to help prevent over-tourism and encourage environmental awareness. That's as the number of tourists visiting the islands surges.
With COVID-19 putting international travel out of reach and the central government pushing domestic tourism, Penghu and other island destinations are filling up with travelers.
The Penghu Islands lie off the west coast of Taiwan proper, and they are used to busy summer tourist seasons. The islands are known for their sun, sand, and snorkeling as well as watersports and summer fireworks displays. But this year, the crowds are particularly large.
Penghu County tourism chief Chen Mei-ling says that more than 260,000 people poured into the islands between July 1 and 29. That's a 20%-30% increase over the same period last year.
Chen says that the islands are still able to handle this kind traffic. But the Taipei Times reports that some Penghu residents are annoyed at the impact of so many visitors at once, including lower water pressure. It also reports that environmental groups say there are now more visitors than the local environment can sustain.
The Penghu County Government says it will spend the second half of the year analyzing the situation and considering steps that tourist sites abroad have taken to cut back on overcrowding. Initial plans call for a tax of between NT$50-NT$100 (US$1.70-US$3.40) per visitor. A final plan is expected in 2021, and will be put into effect in 2022.