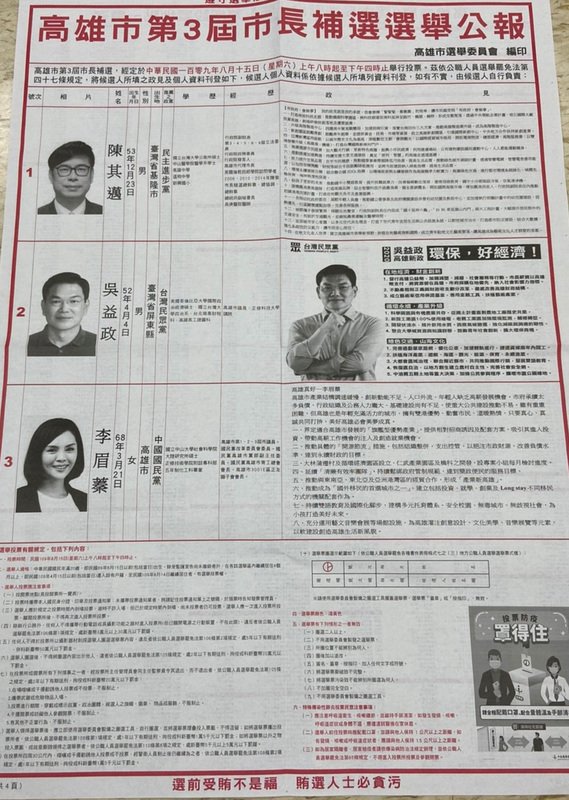 Taiwan's Central Election Commission has announced the official start of campaigning for the upcoming Kaohsiung mayoral by-election. Voters in the southern city will choose a new mayor on August 15. The winner will serve out the rest of the current mayoral term, which ends in 2022.
The by-election is being held to find a replacement for former Mayor Han Kuo-yu, who was recalled in early June. Since then, a temporary acting mayor has been overseeing the city government's day-to-day operations.
The Central Election Commission says that a televised candidate platform presentation is scheduled for August 1. Candidates and media outlets must comply with a range of regulations in the run-up to the election. Candidates are only allowed to campaign between 7:00AM and 10:00PM. Campaign activities will not be allowed on the day of the election itself. Furthermore, a blackout on publishing polls will begin on August 5 — ten days before the vote.
The Central Election Commission says that there are approximately 2.3 million voters eligible to cast their ballots in the by-election.