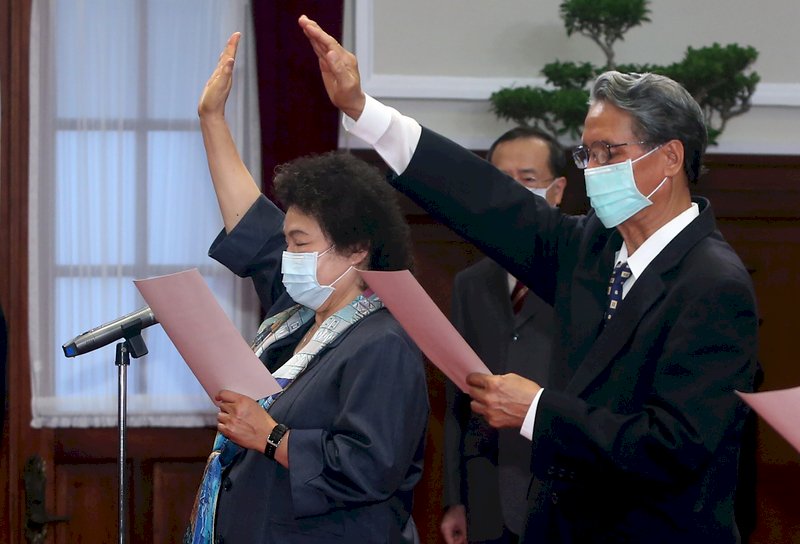 Former Presidential Office Secretary-General Chen Chu was sworn in on Monday as president of the Control Yuan, Taiwan's top government watchdog body. The ceremony followed a weeks-long legislative battle over Chen's nomination.
The opposition Kuomintang (KMT) opposed Chen's nomination. They said that Chen's longtime membership in the DPP, and prior service as Kaohsiung mayor and an aide to President Tsai, made her unfit for the position. They said that's because the Control Yuan is responsible for investigating misconduct by public officials and agencies.
Chen said, however, that she had spent 50 years pushing Taiwan toward democracy, including six years as a political prisoner. She said that as head of the Control Yuan, she would work to further safeguard human rights in Taiwan.
The KMT occupied the legislature in protest, forcing the cancellation of confirmation hearings in mid-July. The DPP then forced their way back into the legislature on July 17, confirming Chen and 26 other Control Yuan nominees.
President Tsai presided over Monday's swearing-in ceremony for Chen and all 26 new members. The ceremony was also for other incoming government officials and diplomats, including Taiwan's new representative to Austria, Katherine Chang, and the country's new representative to the WTO, Lo Chang-fa.