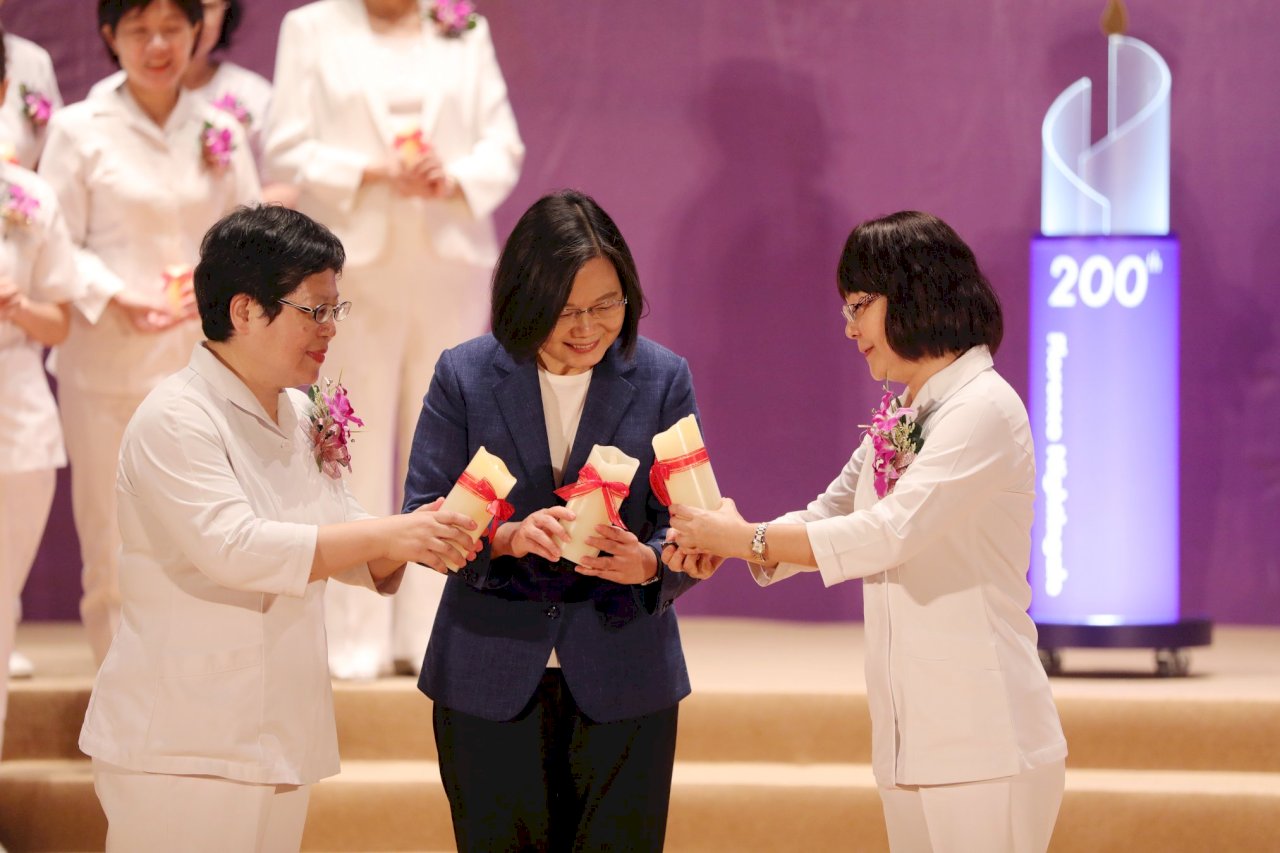 President Tsai Ing-wen praises Taiwan's nurses for protecting the health of the Taiwanese people. Tsai was speaking Tuesday at an International Nurses Day celebration.
Tsai said the 175,000 nurses in Taiwan is comparable to the number of military soldiers and nurses are just as important in protecting the Taiwanese people. Tsai thanked medical personnel for playing their part in fighting the COVID-19 pandemic. She said Taiwan is able to share its medical expertise with the world because of the hard work and professionalism of its medical staff. Tsai also said the government has plans to reform the medical work environment in the coming years.
Meanwhile, Health Minister Chen Shih-chung said medical workers have always been at the frontline of every hospital, airport and sea port. He said they are the best helpers when it comes to disease prevention. Chen said US Health Secretary Alex Azar has been curious to know how Taiwan managed to contain the disease. Chen said Azar's visit to Taiwan is a milestone in Taiwan's history and Taiwan's medical staff have made the biggest contribution to the historical moment.