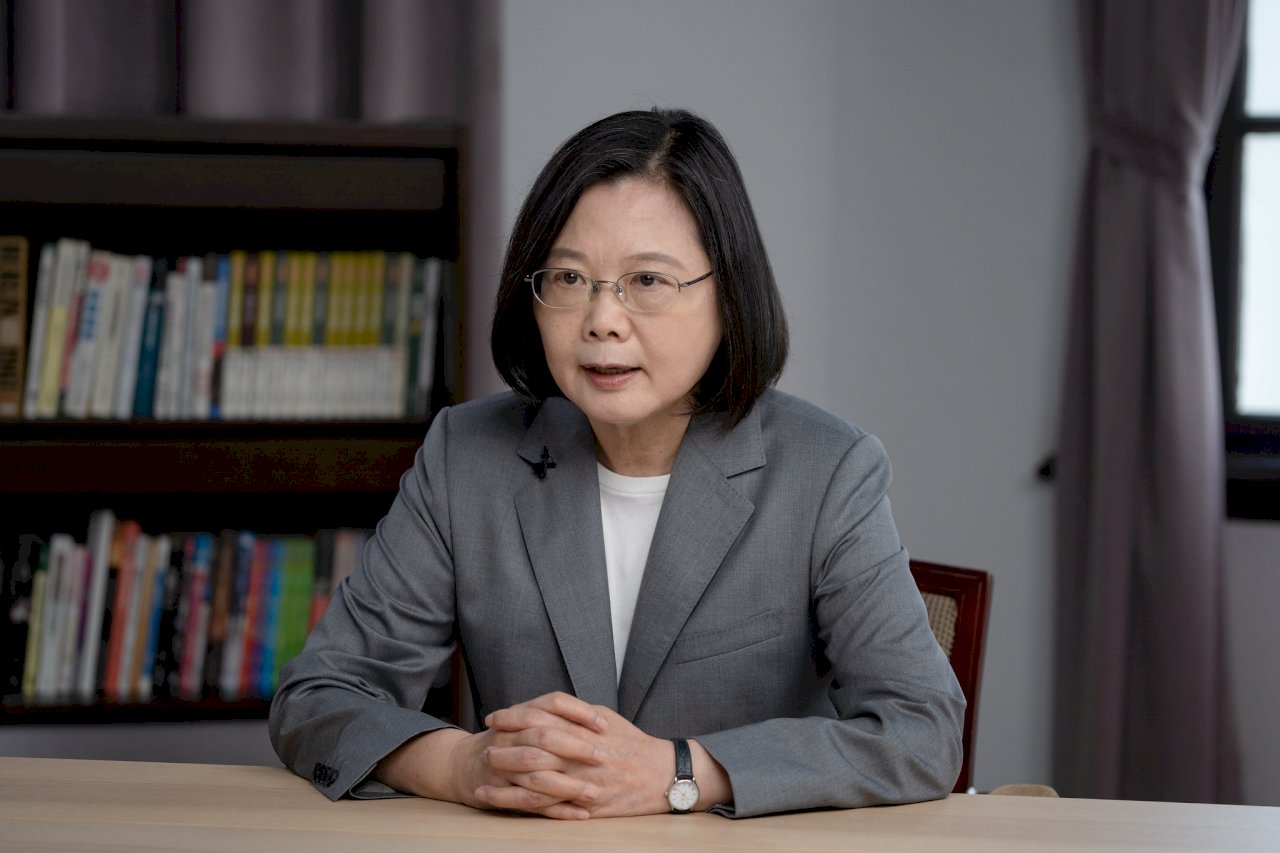 President Tsai Ing-wen says the government will maintain cross-strait exchanges based on the principle of peace, parity, democracy, and dialogue. Tsai was speaking during a videoconference on Wednesday night.
The videoconference was jointly organized by the Hudson Institute and the Center for American Progress. The two US-based think tanks invited Tsai to discuss the diplomatic, security, and economic challenges that Taiwan faces.
In a speech entitled "Protecting Taiwan as a Bastion of Freedom in the Indo-Pacific," Tsai accused China of breaking its promises to Hong Kong and the international community. She said that recent events in Hong Kong further exemplify Taiwan's position on the frontline of freedom and democracy.
Tsai said that the government is willing to work together with Beijing "in the interests of peaceful coexistence and to prevent a downward trend in cross-strait relations."
"We will always acknowledge the historical and cultural ties that exist across the Strait. And we will never stop believing that there can be a better future ahead, where both sides can share in each other's successes and accomplishments. But before this can take place, we must also be realistic and take stock of our differences. Taiwan has become a full-fledged democracy. Our 23 million people have the right to determine our own futures, which is the antithesis to the position Beijing has taken," said Tsai.
Tsai said that as her second term continues Taiwan will keep cooperating with the US. She said one top priority is establishing a constructive security relationship built on shared interests in the region.