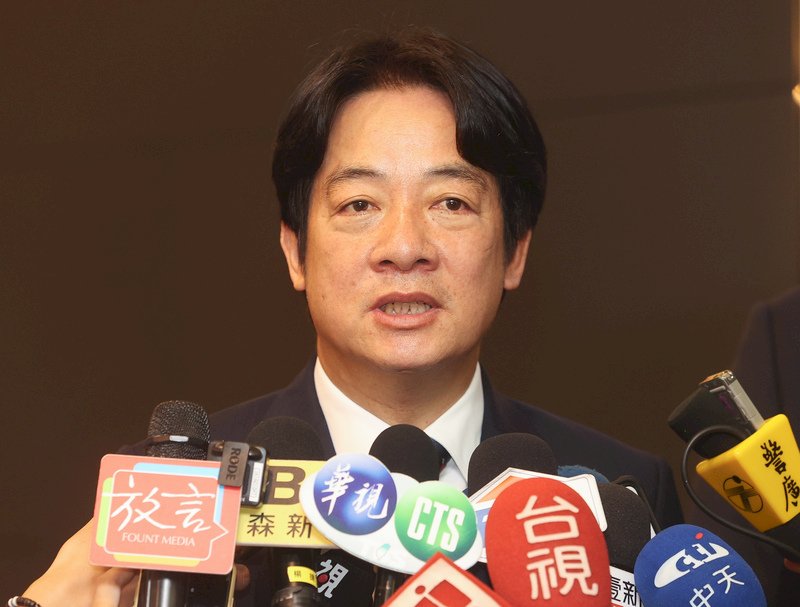 Vice President William Lai said on Monday that former President Ma Ying-jeou's recent remarks on cross-strait relations will only create conflict and cause panic among the Taiwanese people. Lai said that this is more terrifying than the possibility of having a war.
On Saturday, Ma said that President Tsai Ing-wen's administration is pushing Taiwan towards the brink of war with China. Tsai issued a quick response on her Facebook page, saying a country's elected leader should "never think that bowing low on the issue of (Taiwan's) sovereignty or staying silent on democratic values would bring so-called peace to the people."
Echoing Tsai's response, Lai says the former president should be able to tell that Chinese president Xi Jin-ping has a very different idea in mind regarding the "1992 consensus." The "1992 consensus" was Ma's main cross-strait policy during his time as president. The policy claimed that there is only one China and both sides of the strait are allowed to interpret it in their own way.
Lai said, "Xi has clearly pointed out that the so-called 1992 consensus has no space for Ma or the Kuomintang's interpretation for the Republic of China."
The vice president also added that the Taiwanese people have taken a stance against the one-country, two systems model that China is using to govern Hong Kong and Macau. Lai said, as a former leader of Taiwan, Ma ought to know the importance of staying united rather than creating conflict within Taiwan.