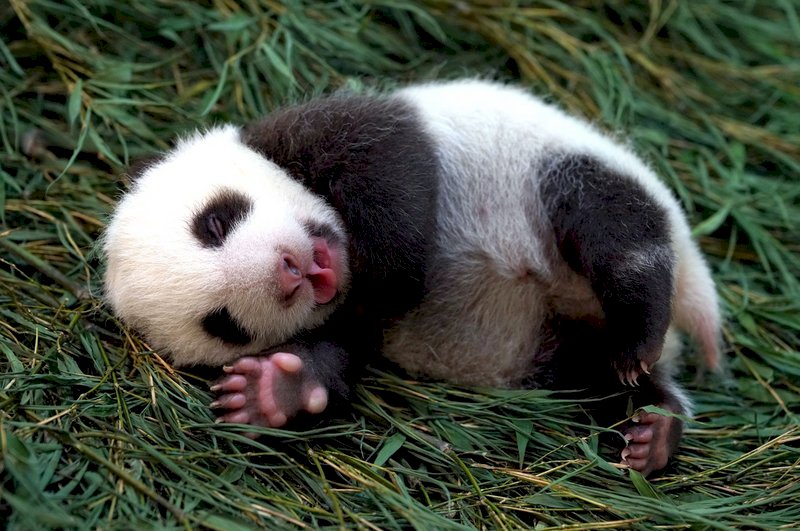 The Taipei Zoo's panda cub has been given the name "Yuanbao." That's according to an announcement the zoo made on Sunday.
The name Yuanbao received over 8,700 votes in a naming contest, beating out the runner-up, "Rourou."
Taipei Zoo's newborn Yuanbao is only about two months old, but she is already a media darling. Yuanbao spends most of her time sleeping and suckling milk.
Last week, the panda cub still didn't know what her name was. Yuanbao or Rourou? Now, it's official. After an online vote, the public chose Yuanbao as the baby panda's name.
When Yuanbao is not sleeping or drinking milk, she likes moving around and stretching her legs. The panda cub is neither playing cute nor doing exercise. It's all because of her claws, which are getting longer and longer each day. Taipei Zoo spokesperson Eric Tsao says that when Yuanbao moves around, her claws sometimes get stuck among bamboo leaves.
Pandas have five toes on each leg, but the two front legs have an extra toe called a "fake thumb", used to grab tea leaves and other objects.