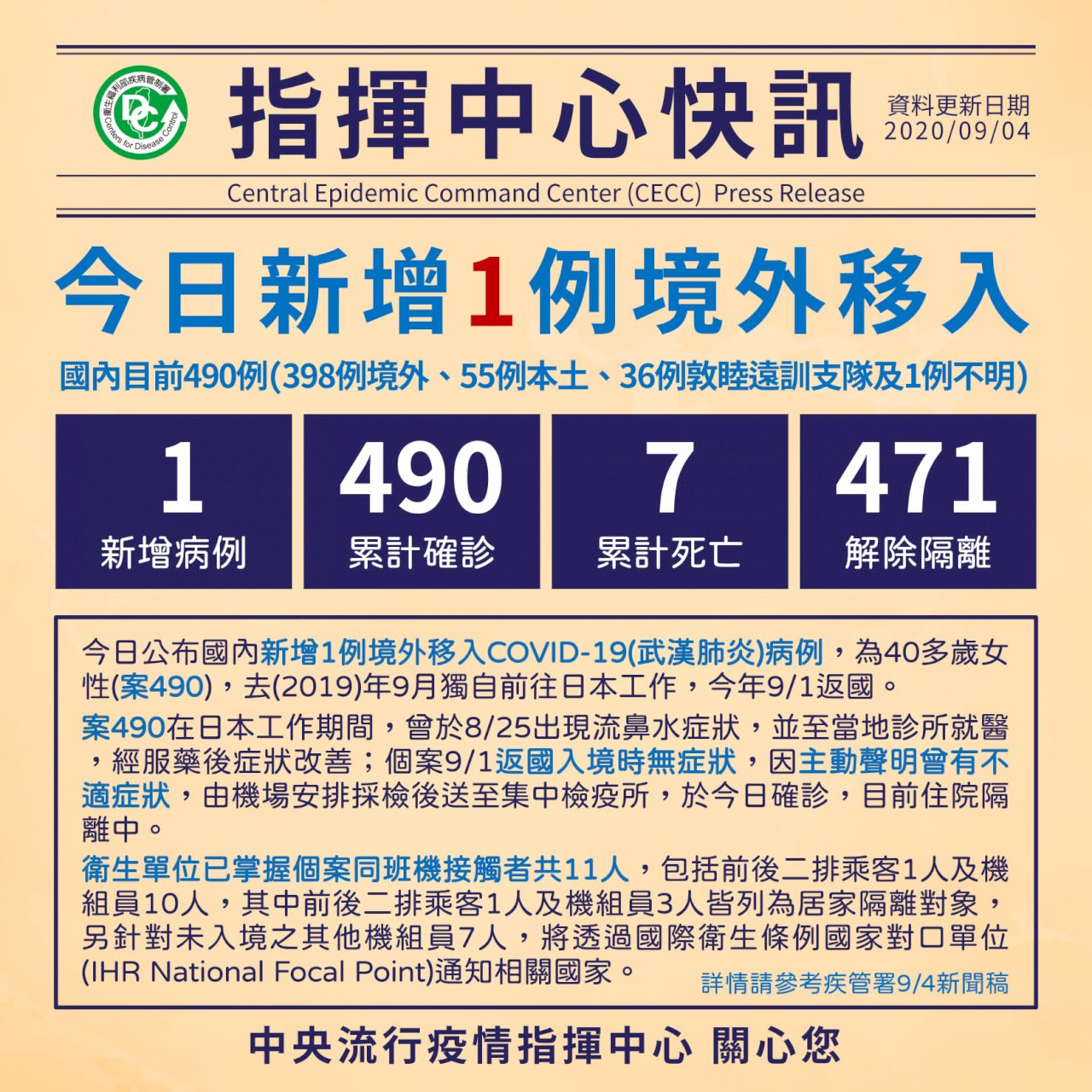 Taiwan reported one new case of COVID-19 on Friday, bringing the total number of cases Taiwan has recorded so far up to 490.
The latest case is imported. The patient is a Taiwanese woman who worked in Japan over the past year and returned to Taiwan on Tuesday. She had no symptoms on arrival, but told authorities that she had been ill the previous week while still in Japan. A COVID-19 test came back positive on Friday.
Health authorities have identified eleven people who were on the same flight as the patient. One passenger and three crew members in Taiwan have been told to undergo home quarantine. Seven other crew members who did not enter Taiwan's borders are being notified of their possible exposure via the World Health Organization.