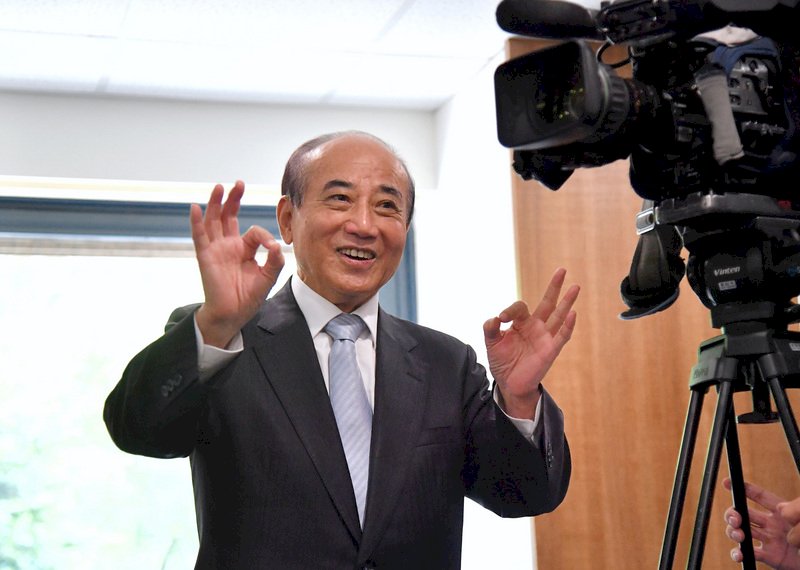 The opposition Kuomintang (KMT) announced Tuesday that it will send a delegation to China to attend an annual cross-strait forum on September 20. Former Legislature President Wang Jin-pyng will head the delegation.
The KMT said that the forum is vital to cross-strait relations given that official dialogue between the two sides has stalled since President Tsai Ing-wen took office in 2016.
The party said the visit is expected to promote understanding and peace amidst growing tensions between Taiwan and China. The KMT said it hopes to lessen the challenges facing the cross-strait Economic Cooperation Framework Agreement (ECFA) that was signed in 2010 and the Taiwanese businesspeople in China. The ECFA is a preferential agreement that reduces tariffs between the two sides.
The KMT said it has chosen Wang to head the delegation because he had served as legislature president for 17 years and because of his vast experience with cross strait issues.
Meanwhile, the Mainland Affairs Council, the top government body charting Taiwan's cross-strait policy, is reminding Wang to abide by Taiwan's laws during the visit. Wang said he is open to meeting with President Tsai Ing-wen to brief Tsai on the visit.
The annual Straits Forum was first held in 2009 and is a platform for cultural and economic exchanges between Taiwan and China.