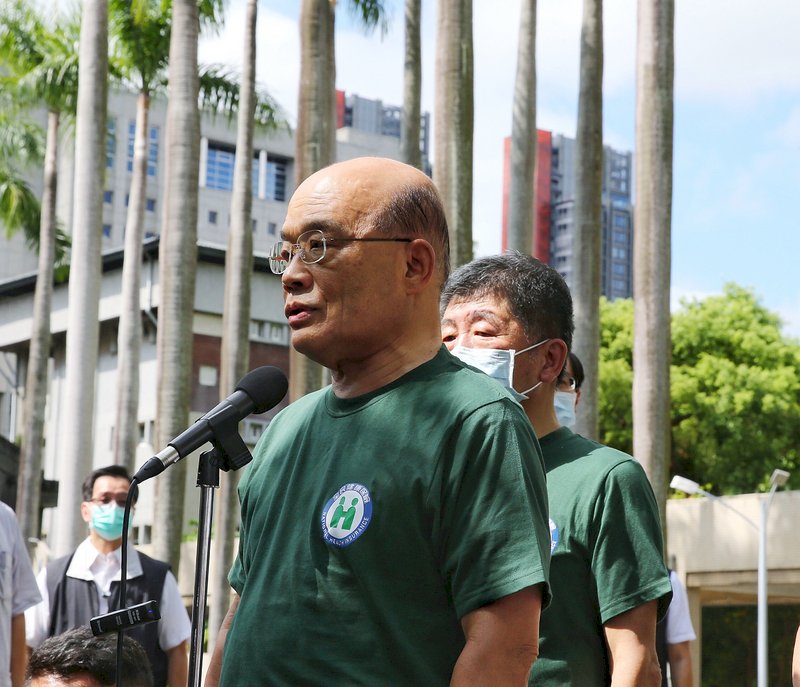 Taiwan's government has not responded directly to allegations that it's been holding five refugees from Hong Kong for the past two months.
Taiwanese journalist Edd Jhong on Saturday posted details on Facebook about the five people in custody. The detainees are thought to be protestors who participated in a movement opposing a proposed extradition bill.
According to the Taiwan-based China Times newspaper, the five individuals were rescued by local authorities near a group of Taiwanese-controlled islands in the South China Sea.
In response to the allegations, Premier Su Tseng-chang said Monday that the most important thing for the Taiwanese government is to "provide meaningful and tangible support" for the five refugees. He said that Taiwan has not only set up a mechanism for assisting Hong Kongers, it has also implemented several policies to help them.
Meanwhile, the Hong Kong government has requested that the Taiwanese government repatriate the five people in question.