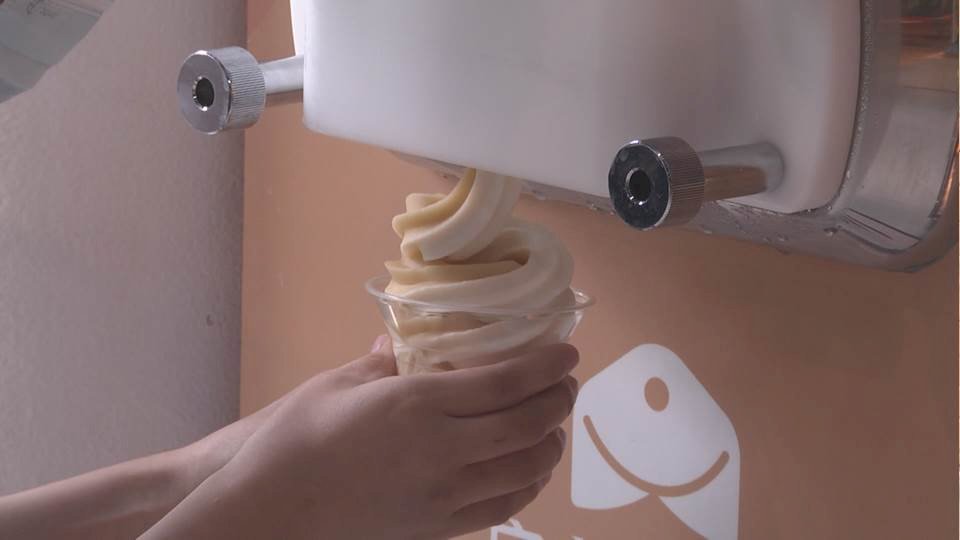 Taiwanese people are known to get creative with their iced treats. Durian ice cream is a thing of the past; we now have cheese-flavored ice cream, apple-pie flavored soft-serve and a slew of savory iced goods. But brace yourself… things are about to get fishy.
The ice cream this couple is enjoying looks innocent enough. Perhaps vanilla you think? Here's a hint: you can use the main ingredient as a spread for toast and bagels, too. Not butter, it's sturgeon!
Sturgeon is said to have been the Empress Dowager Cixi's favorite food. It's an expensive, collagen-rich fish, which is supposedly good for your skin. Consuming it is said to keep you looking youthful.
Gelato manufacturers chop the fish up and blend it with milk to make sturgeon fish gelato. The owner is hoping this will draw a younger crowd of customers, eager to taste something new.
Another soft-serve place also has a thing for sturgeon. They're using the fish's collagen-rich scales in their soft-serve, also saying it's good for your skin. Customers say it doesn't taste fishy at all, and children seem to love it, too.
If you're the adventurous type and want to sample ice cream flavors that are out of this world, Taiwan is the place to do it!